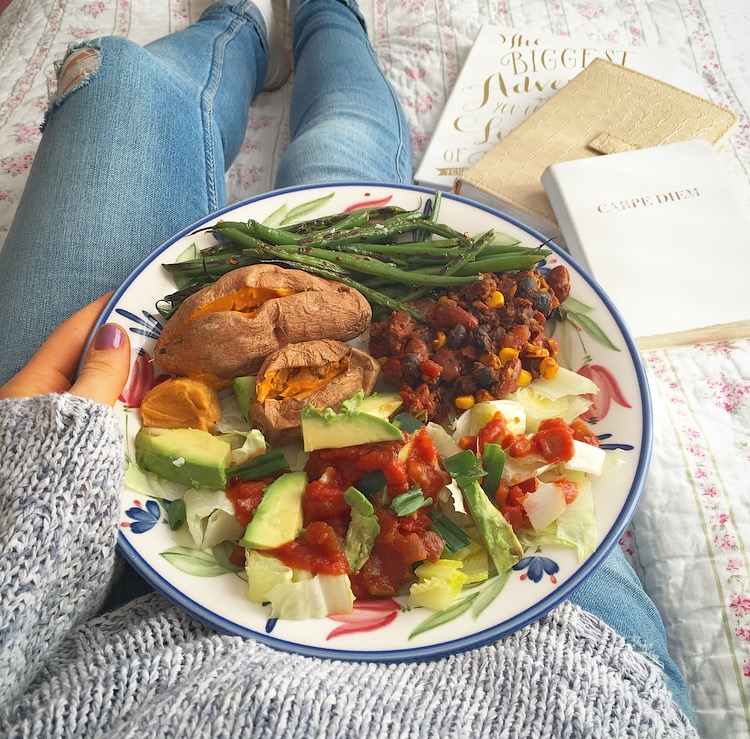 "The day is divided into two important sections: Mealtimes and everything else." -Merrill Markoe
I must admit, I'm not much of a snacker. I much prefer meals. This girl would never skip a meal…EVER! Even if it means I don't get to eat lunch until 3 pm (let's be real, life gets busy!) I will still eat myself a lovely lunch when I do finally get the chance. For me, snacks will never satisfy quite like a full balanced meal.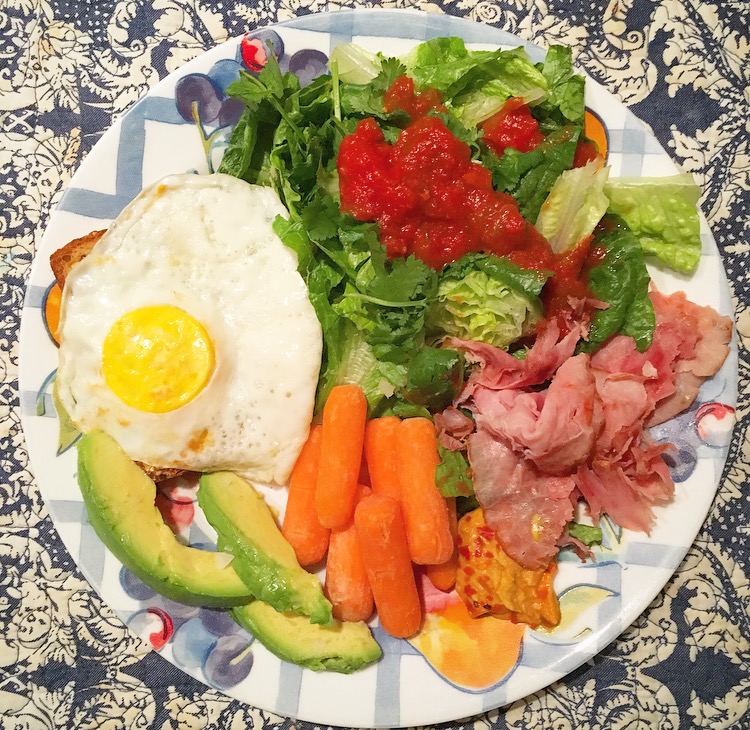 But what exactly does a 'balanced' meal look like? Mine always includes veggies, protein, healthy carbohydrates and some nourishing fat… and some fruit for dessert!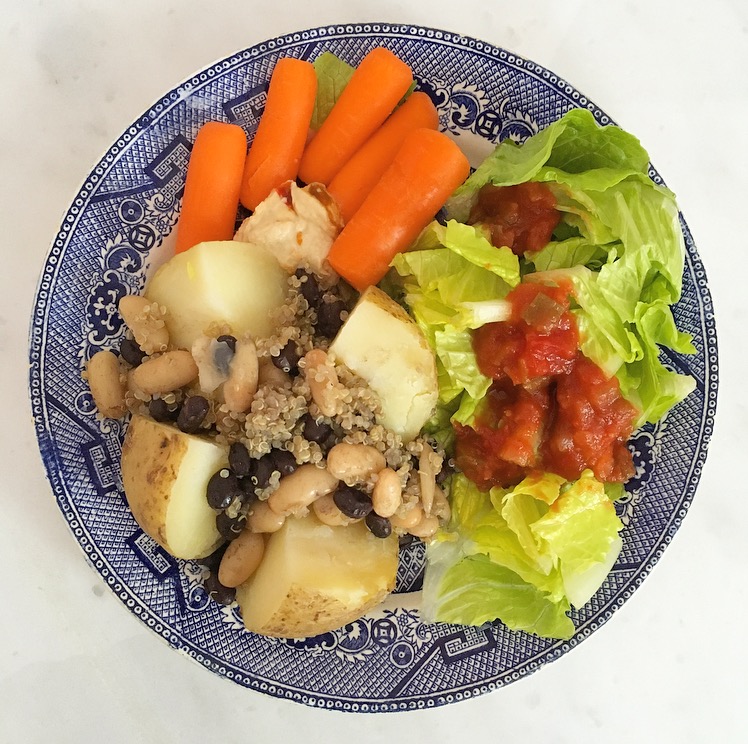 While I do eat some animal protein, I often like to eat completely plants based meals. Since I don't eat soy, I fill up on beans/quinoa for protein, a potato or sweet potato for my starchy carb, and a whole mix of veggies!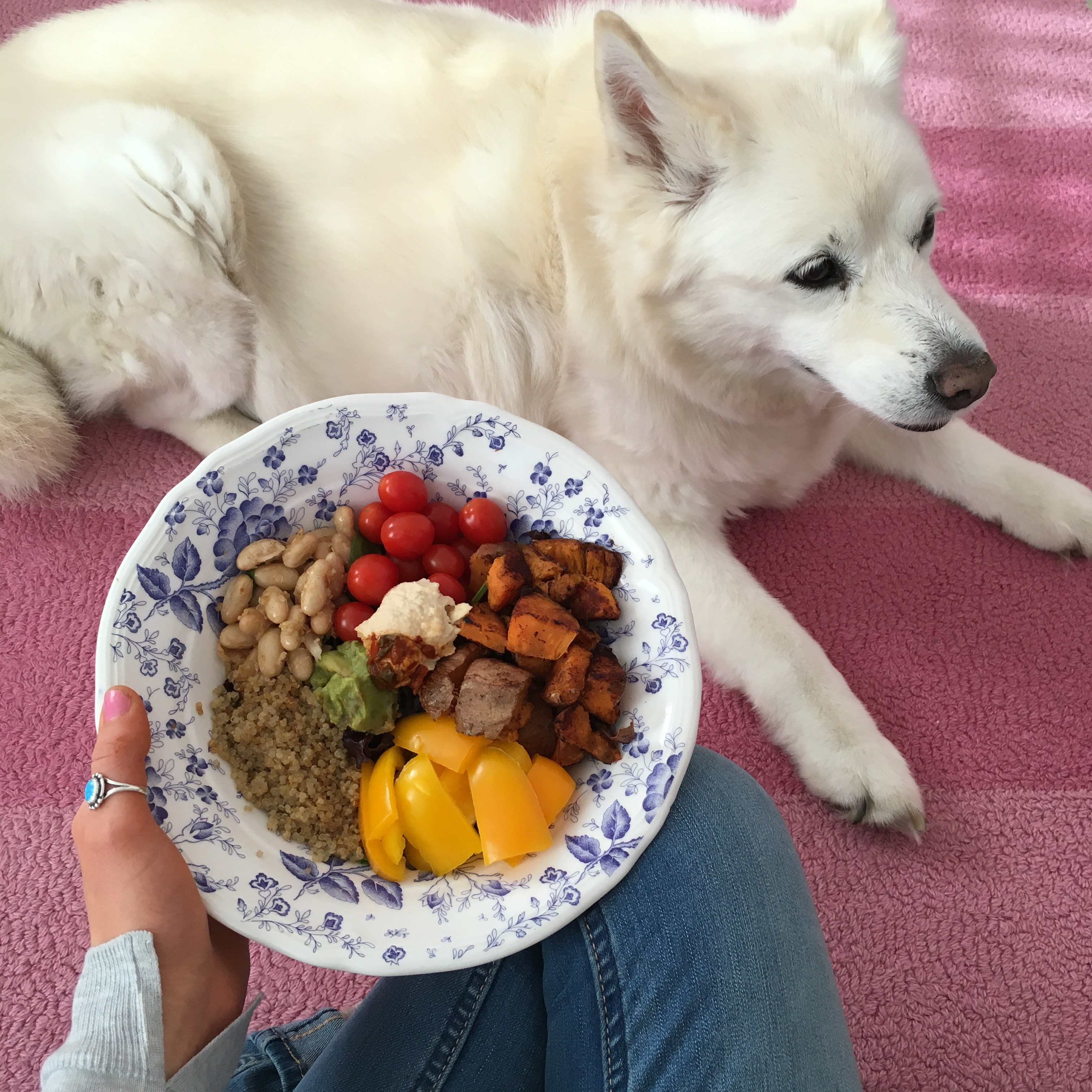 Carbs, protein and fat are the 3 macronutrients, making them each an essential part of your diet (yes, I said carbs!!) When you combine these + lots of fresh veggies, you create a perfectly satisfying meal that will keep you full for hours! Eating balanced meals will seriously limit your desire to snack crazy or eat junk food.
So today's healthy tip?? Don't be afraid to eat more at meal times! When I eat a full lunch (like the ones pictured above and followed up with some fruit) I'm energized and satisfied.
How about you? Do you prefer '3 meals' or do you like to snack and 'graze' your way through the day?