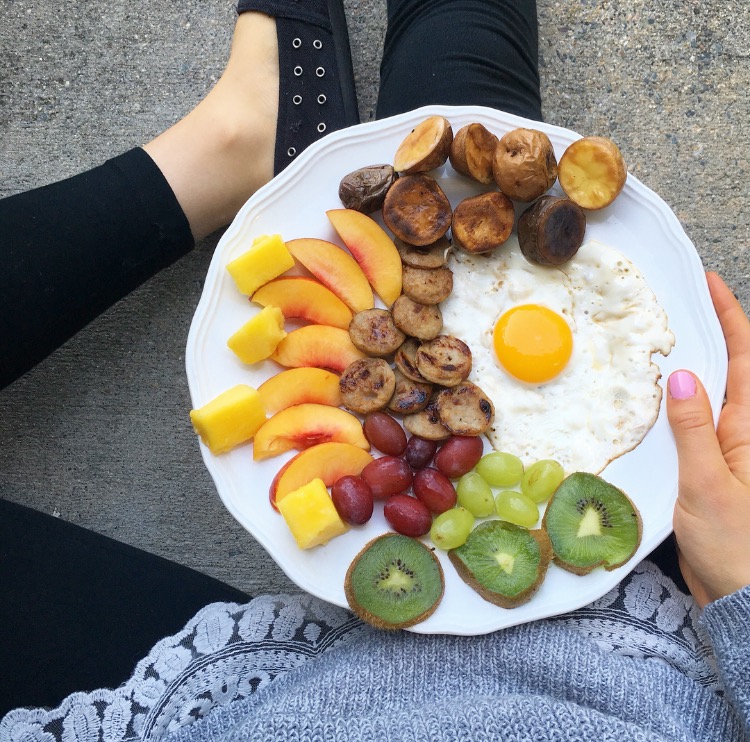 "All happiness depends on a leisurely breakfast." -John Gunther
I'm kind of OBSESSED with breakfast… There's just something wonderful about waking up to a bright and balanced plate of goodness and a cozy cup o' joe! It's the only way to start my day. But honestly, it's not only the way to start my day– I love breakfast food any time of day. Breakfast, lunch, or dinner… BREAKFAST is always a good idea, if ya ask me!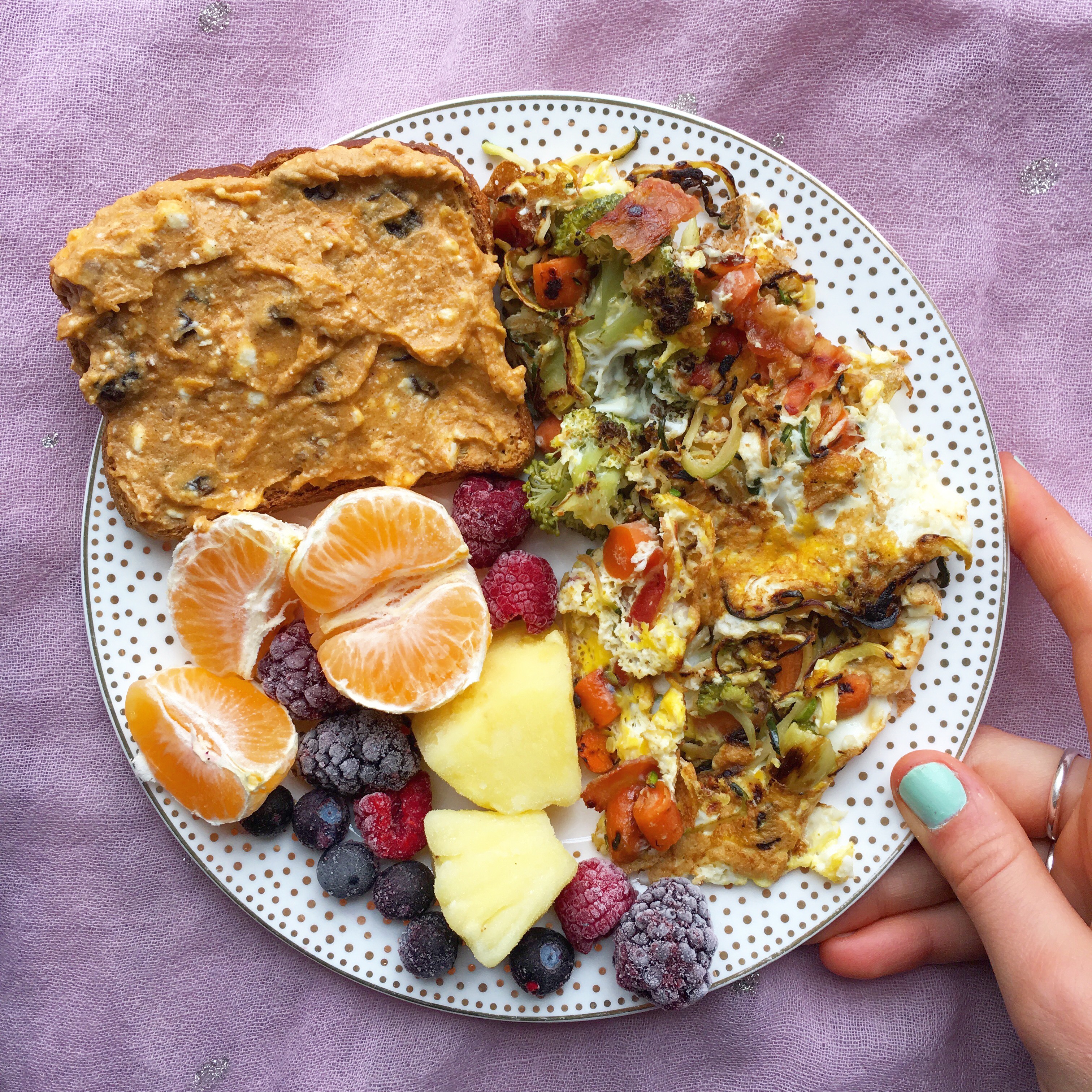 So today, I want to share what I believe is the KEY to a balanced little brekkie plate. What I put on my plate varies from day to day, but my breakfasts always follow a basic formula that I've followed for YEARS. I start with a lean protein source, a portion of starch, and a side of fruit. I always make sure my meal includes some healthy fat to nourish my body (egg yokes, almond butter or some fresh avocado).
Simple and satisfying. I know this combo of macronutrients will keep me going until lunch. The fiber in the fresh fruit keeps me full and the healthy fat keeps me satisfied. The starch gives me quick energy and the protein gives me lasting energy.
In terms of a starch, I usually love a slice of gluten or grain free toast, but a baked sweet potato or a pile of mini potatoes (pictured above) are other delicious options! An egg or 2 are my usual protein source- but sometimes I'll add some lean bacon, grilled ham or chicken sausage. My fruit options vary from day to day based on what I have in my fridge.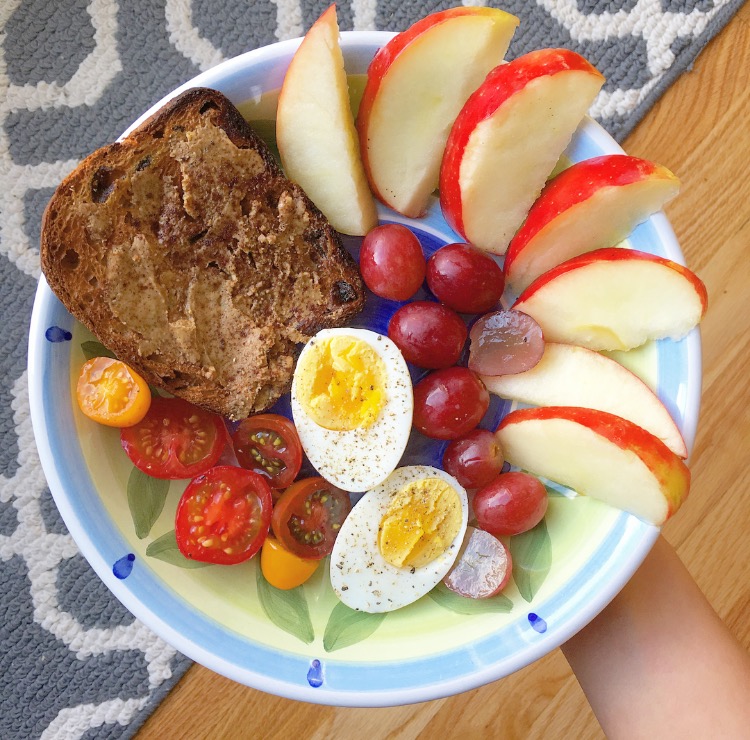 So there ya go! The perfect filling, satisfying, nourishing, and delicious breakfast to keep your energy levels up and your hunger at bay!
How about you? What's your go-to breakfast?!