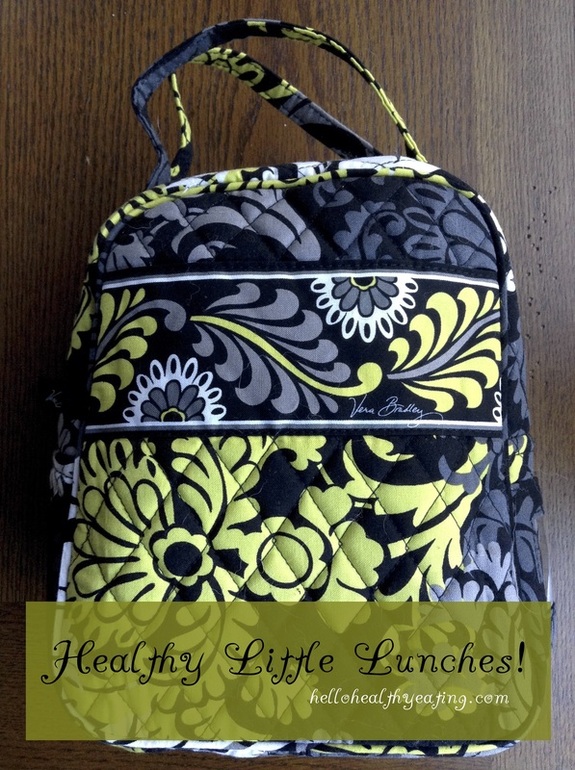 It's lunch time!! …and you're tempted to order some takeout… well, STOP RIGHT THERE!! Just because you're not eating at home DOES NOT mean that you cannot enjoy a perfectly delicious and nutritious noon time meal. The solution? Pack your own lunch! This semester I'm living back at home, taking some online classes and commuting to school (I recently transferred colleges.) As a result, most days I usually end up walking to the local library to study (if it's not too cold! …I get too distracted by Netflix if I stay home). I walk there in the early afternoon and stay till just before dark. I'm fortunate to live in a beautiful town right on the water and the public library is 2 miles from door to door. I thoroughly enjoy my walks and I get about 5,000 steps each way on my Fitbit. Almost as soon as I arrive, I find myself a cozy little nook and I break out my tasty little lunch.  Here are just a few of my favorite packed lunches… evidence that 'eating healthy away from home' is definitely do-able (not to mention delicious!)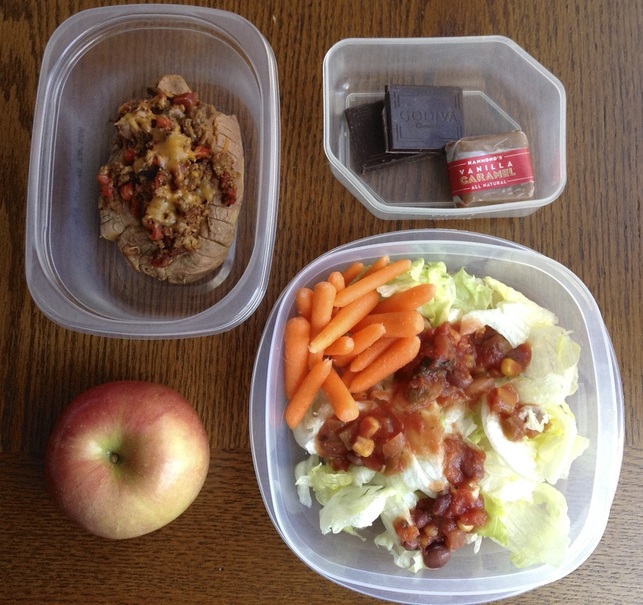 YUM!  This lunch really hit the spot!  I was craving a sweet potato, but we also had some leftover Mexican cuisine from the night before… I figured, why not combine the two?! I made a sweet potato taco with a bit of refried beans/ lean turkey taco filling and a sprinkle of cheese on top. I paired this with a light garden salad (topped with salsa), an apple… and two squares of dark chocolate and a Vanilla Caramel chew! Yummy, healthy, and oh-so-satisfying!!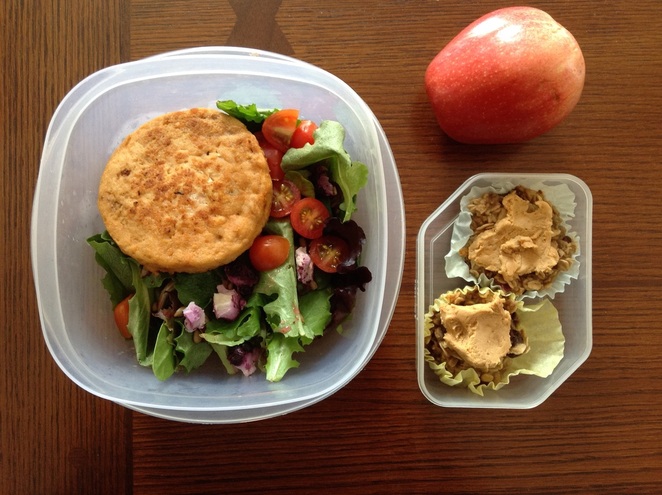 Here I had a little garden salad with a drizzle of light Raspberry Walnut dressing, a few sunflower seeds and a crumble of creamy blueberry goat cheese! This salad was delicious and it was perfectly paired with a lean salmon burger (for extra protein!) For my sides, I grabbed an apple and two small banana-oatmeal g.free muffins I made the day before. I topped these with PB2 (i.e. the best low-cal. peanut butter ever) for extra protein and flavor!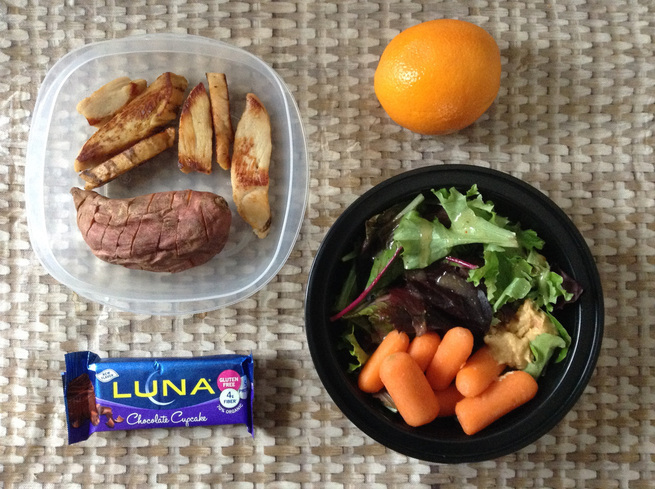 Look at those big orange carrots!  I want some… now! For this balanced lunch I packed some grilled chicken for protein, a small sweet potato for a healthy carb, and a small garden salad with hummus. This time of year the oranges are readily available and very delicious! For dessert I packed a LUNA protein bar as a special treat! This lunch kept me full and satisfied for hours! It keeps me fueled and focused and ready to face the world (AND all my homework!!)

How about you?!  What are some of your favorite brown-bag lunches?