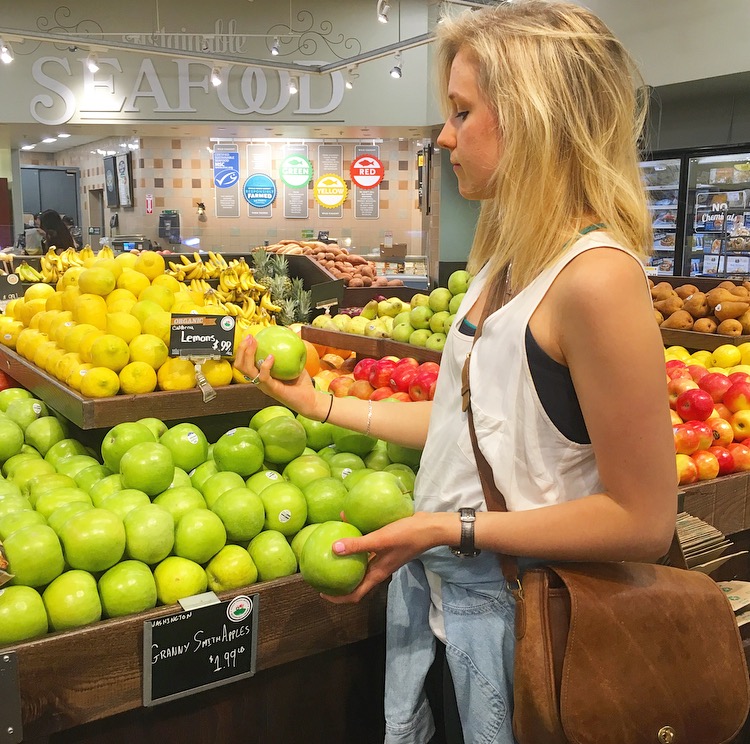 I can't remember the last time I ate an "unhealthy" dessert. No, I'm not kidding. I'm not perfect. And I'm not exaggerating. When I was little I was actually a big fan of cupcakes, cookies and candy. I had a SERIOUS sweet tooth. I used to eat processed candy bars, sugary granola bars, packaged cereals, and all things "unnaturally sweet." But all of that changed about 2 years ago. So… how did I get rid of my sugar cravings once and for all? Here are my top 5 tips:
EAT MEALS. Yep, that's right. Start with a nourishing breakfast, be sure to have yourself a balanced lunch, and then enjoy a satisfying dinner. I used to think the only thing that mattered was how many calories I was taking in. I've since learned that balanced meals that include lean protein, energizing carbohydrates, and healthy fats do three important things. They keep me fuller longer, they stabilize my blood sugar, and they drastically reduce sugar cravings.
EAT THE RIGHT KIND OF SWEETS. Hello fresh fruit! I LOVE fruit (especially this time of year!) and while it does contain natural sugars, I don't worry about those. The fructose in fruit is balanced out by the high quantity of fiber. Fresh fruit is really hard to "over-do" because it's quite filling, naturally.
EAT WHOLE FOODS. Skip the processed junk and opt for real, fresh, nourishing foods instead. Often times processed food is loaded with hidden sugars. Traditional foods like yogurts, juices, granola bars, ketchup, sauces, and even peanut butter, very often contain sugar. My advice? Break up with processed food. Let it go and you'll find that REAL food is SO much more satisfying!
TREAT YOURSELF. This is huge! When I lost weight 4 years ago, I did it while eating ice cream every.single.night. My friends were all shocked! How could you possibly lose weight eating a treat every day? Here's how, just knowing that I can enjoy a treat after eating well each day prevents the feeling of deprivation (which often leads to over-doing it later). Teaching my body to eat one small treat after dinner (when my blood sugar is stabilized) has retrained my brain to really only crave that one special treat. These days I stick with one serving of dark chocolate! SO satisfying and loaded with healthy fats.
BALANCE. When I look at my diet these days, I can honestly say it's 100% healthy, but that wasn't always the case. My advice? Take the road of BALANCE and see where it leads you. I didn't go from eating processed junk to eating clean overnight, I took baby steps and that has made ALL the difference. If you try to 'will' yourself into eating the "perfect diet" you NEVER will. You'll feel deprived, you'll obsess over food, and you'll end up over dosing on all those junk foods you were avoiding (I've been there).
So, focus on positive steps, eating better, and taking the slow road. You'll find that you no longer crave processed sugar or packaged junk foods! HELLO HEALTHY EATING!
xoxo Cailee!