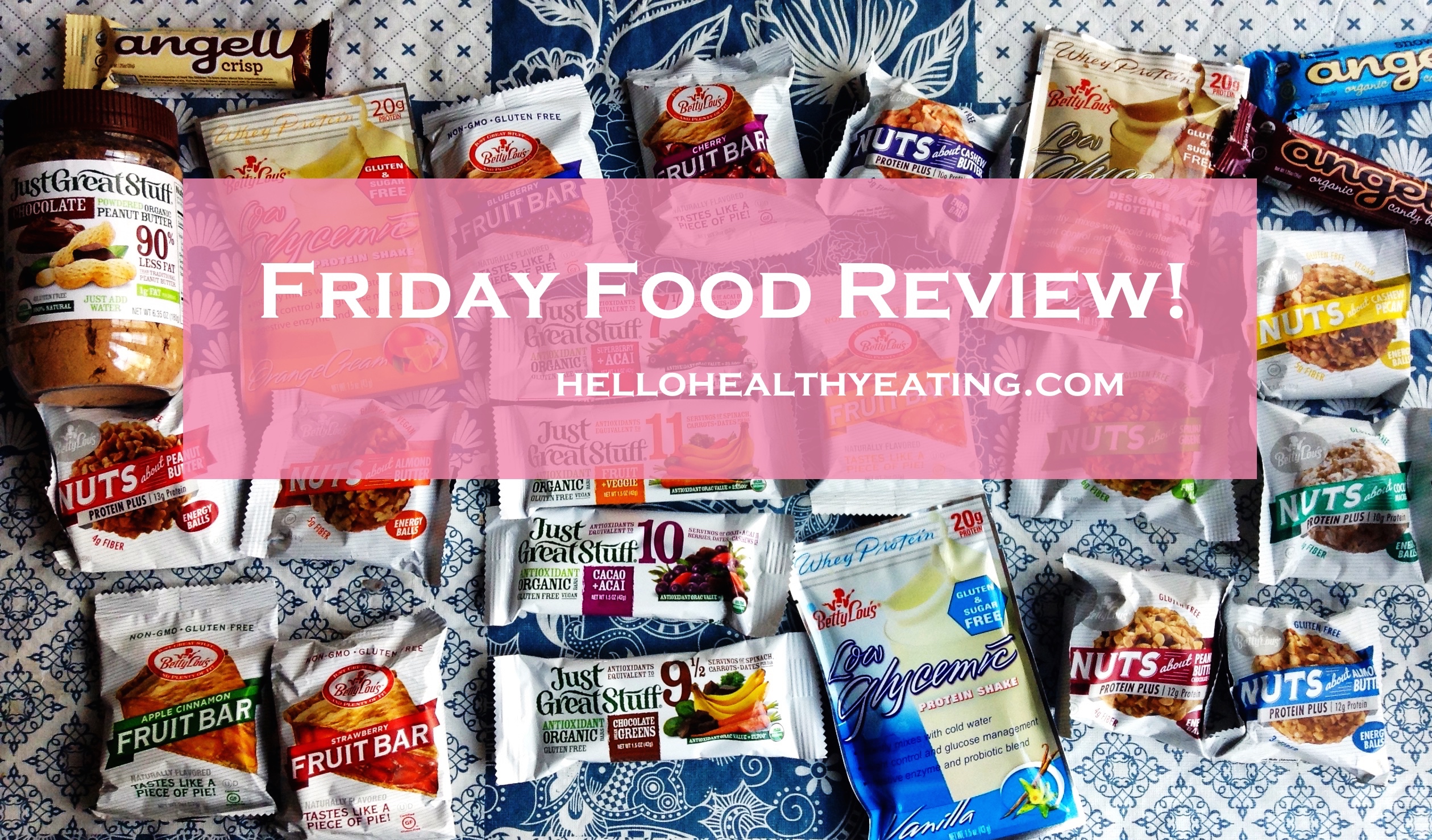 "People who love to eat are the best kind of people."– Julia Childs
I LOVE food! I love finding fresh ingredients, creating new recipes, preparing tasty meals, and talking about healthy choices. I love to eat! So, in honor of that I would like to introduce you all to some of my fave healthy foods that are new to the market. Its fun finding great new snacks that 'fit the bill' when it comes to my diet. These are just a few of the awesome snacks I think you guys should definitely try: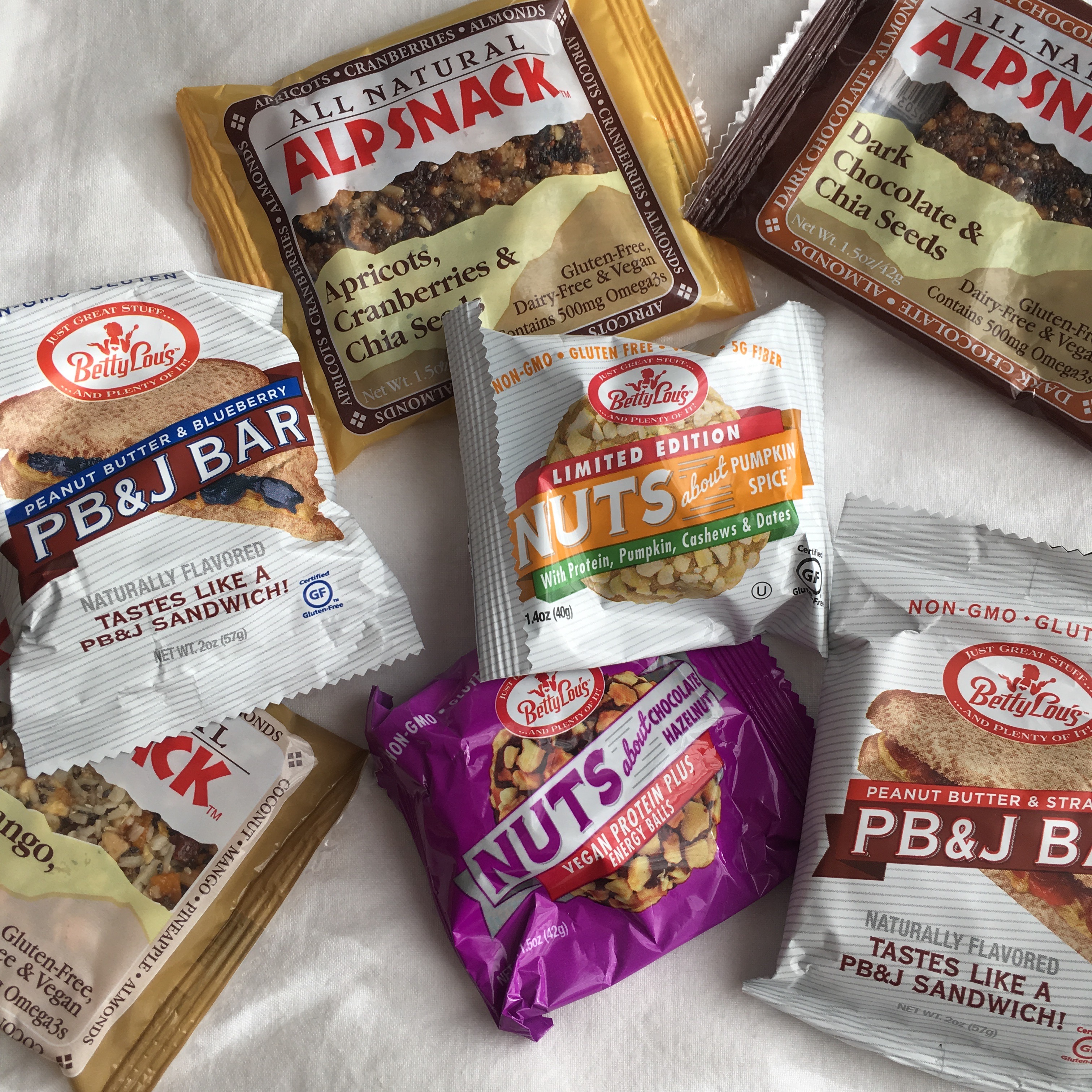 Betty Lou's. I love all things Betty Lou's has to offer. They have so many gluten and dairy free options (which I love) and lots of soy free, vegan options as well! Such a win. The first time I tried Betty Lou's was when I was away at college and a friend of mine introduced me to their chocolate powdered peanut butter. I was hooked!! SO good. You guys need to try their PB&J Bars. I'm obsessed! They're so chewy and delicious. You need to try one of these for your next 4pm afternoon snack. The PB&J is perfect with a little cup of coffee after a brisk walk in the FREEZING cold. They offer other awesome nut-based bars, as well, and even a gluten free-vegan cookie mix (which I can't wait to try)!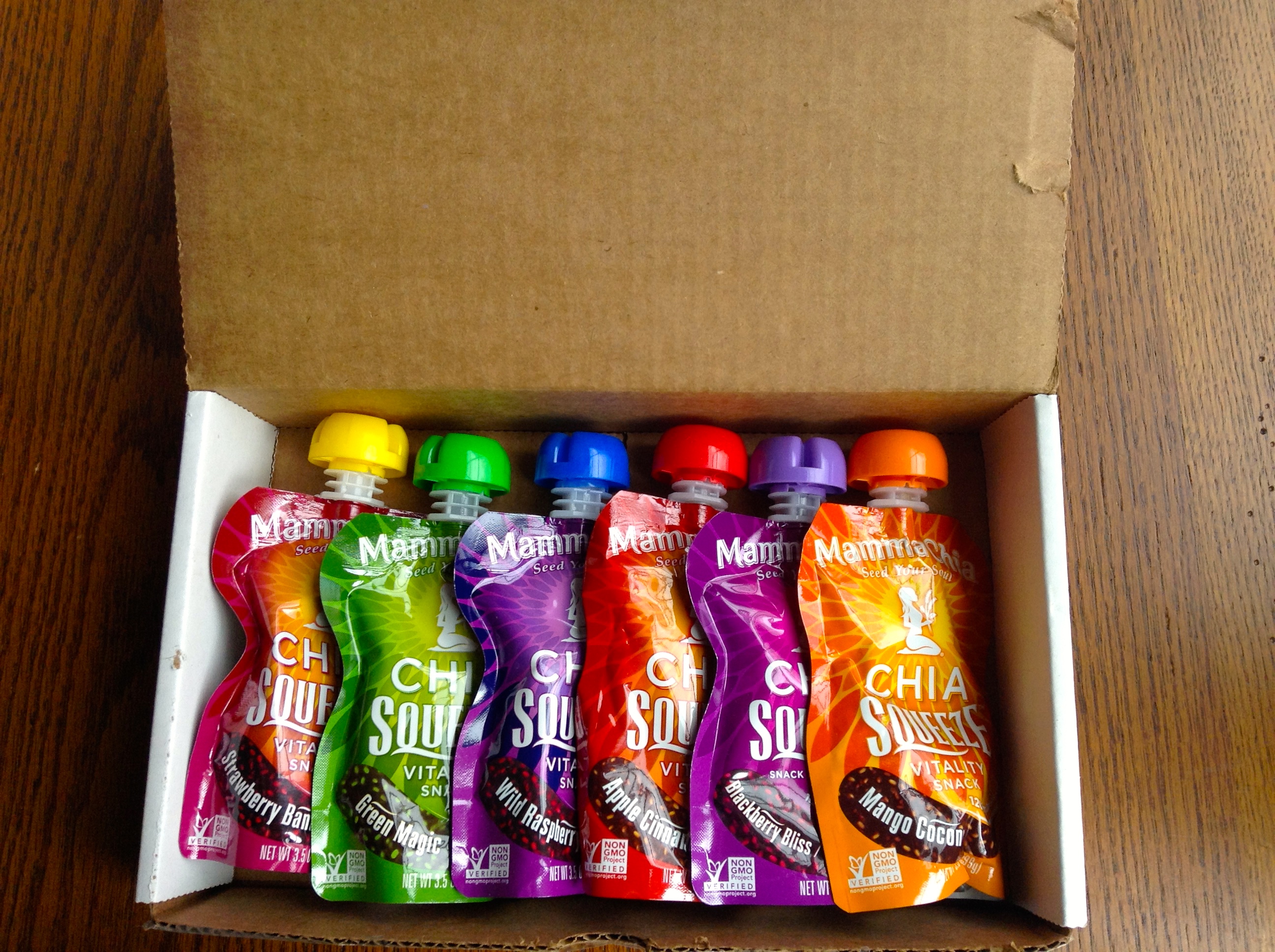 Mamma Chia. Craving something sweet, but hoping for added health benefits? Look no further than Mamma Chia. The goal of this company is to bring 'the joy of chia seeds' to people everywhere. These little squeeze pouches are super healthy and perfect for on-the-go snacking. Be sure to stash one in your backpack for in-between classes or in your purse for a quick pick-me-up when your tummy is a little rumbly. They even have drinks, green drinks, plain chia seeds and healthy snack bars! So many options…give Mamma a try!
Primrose Kitchen! Well, if the beautiful boxes don't get you, you'll have to check what's inside! I'm not gonna lie, I love pretty packaging, and considering how healthy this Muesli is, your body is going to love it too! Primrose's muesli is gluten free and vegan! It's loaded with veggies (think carrots and beets) and it's super versatile. Perfect paired with almond milk and fresh fruit for a light, energizing breakfast, or eaten by the handful for a yummy little snack! This is a serious superfood!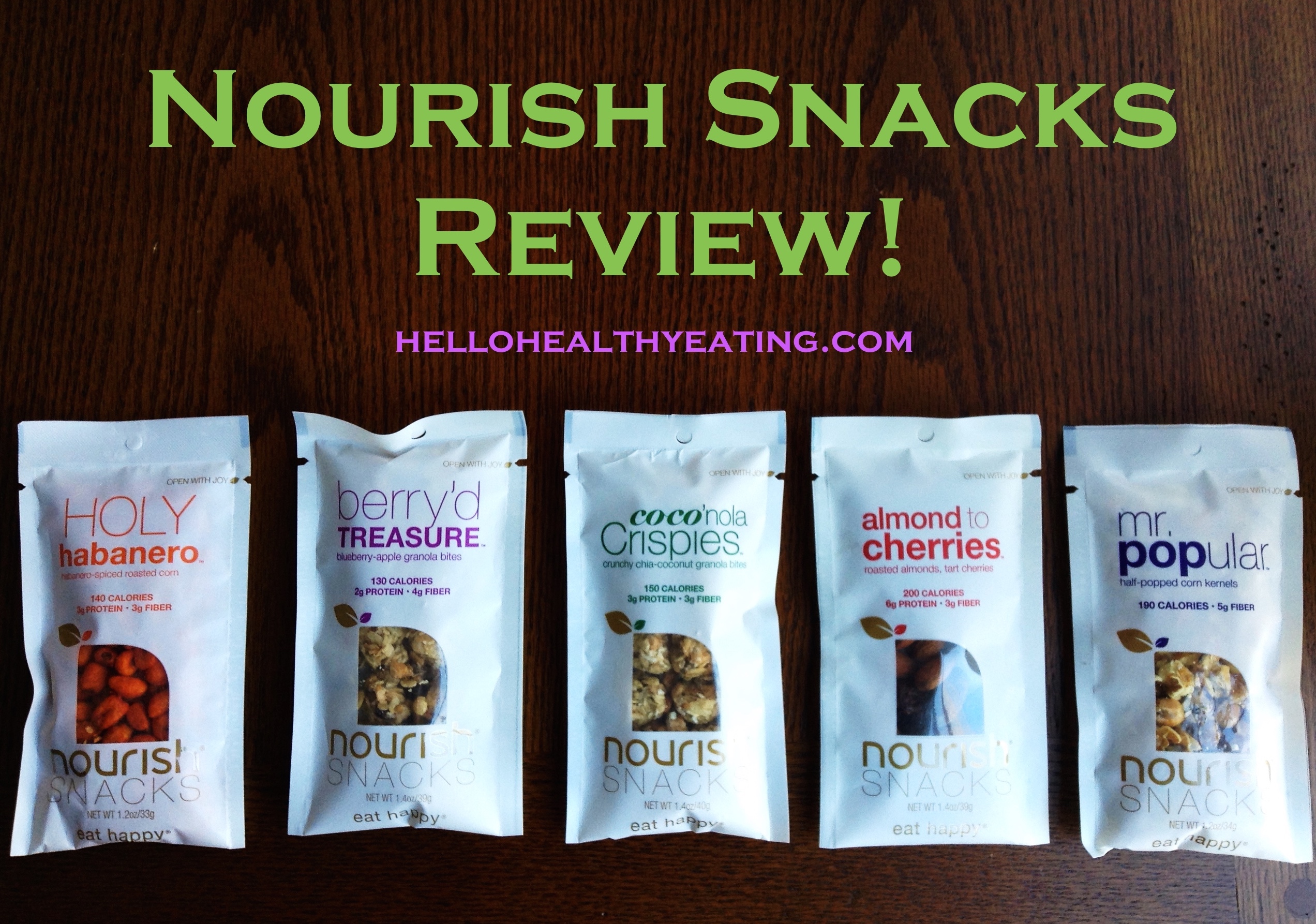 Nourish Snacks! I just love that word… nourish! When I was thinking about what to name my blog a few years ago, I thought about somehow adding the word "Nourish" to the name. I just love to focus on nourishment for my body. I like to eat the right foods to help me look and feel my best. I don't need to DIET, deprive, and punish myself. These yummy snacks do just that, and they're perfect for people like me who are basically always on the run. As a commuter, I love having 'spare snacks' stashed away for after class. Nourish snacks were founded by Nutrition guru, Joy Bauer. They're gluten free, dairy free, non GMO and vegetarian! Yes, please! Plus, they're perfectly portioned to keep me satisfied between meals without over doing it.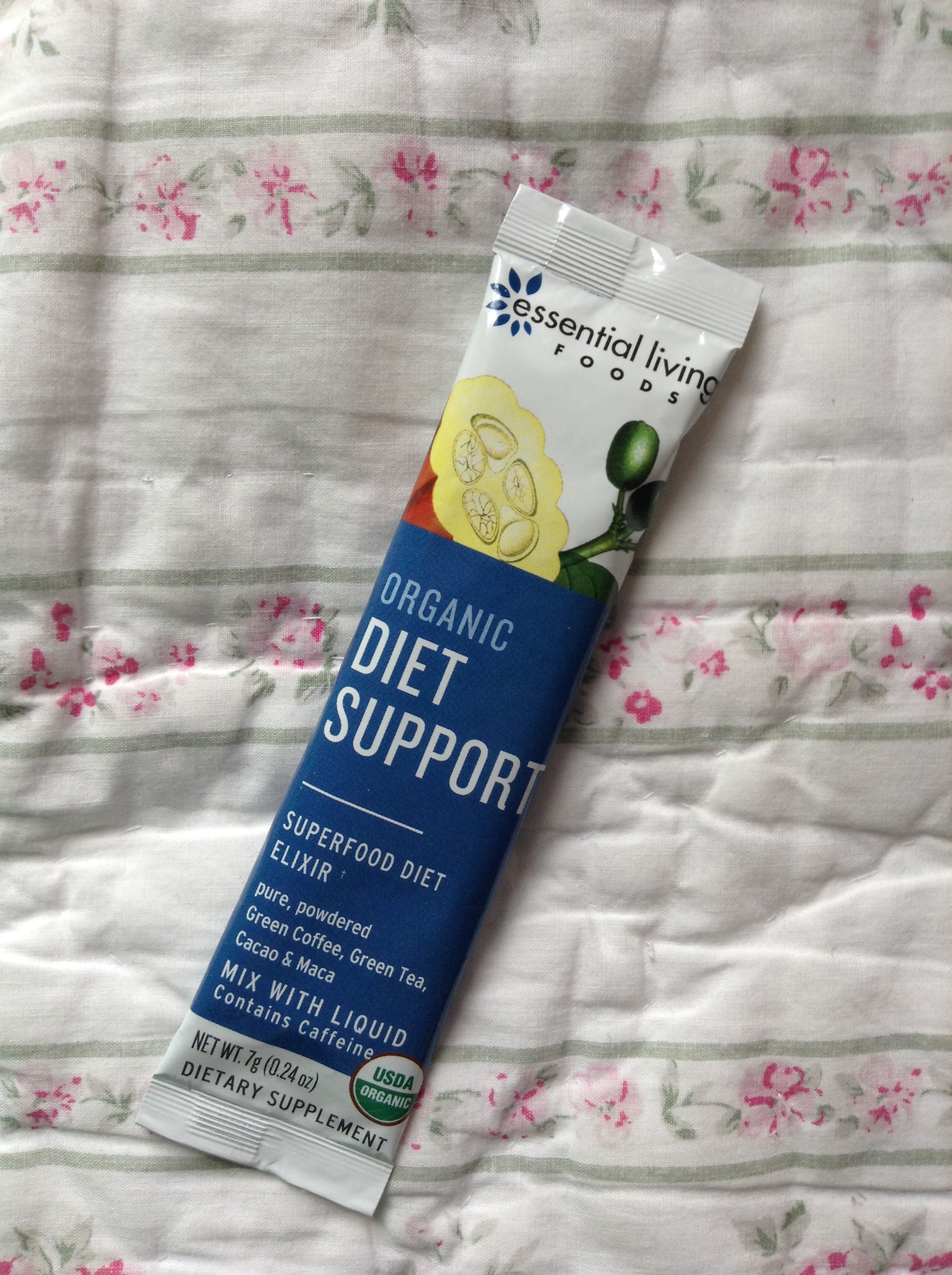 Diet Support. Okay, I know this isn't technically a "food" but it certainly deserves a mention! If you're going to diet, you'd better do it the healthy way–by adding nourishment to your daily diet. Cue Essential Living! I'm kind of obsessed with this company. They're so healthy and they focus on a balanced diet rather than low calorie, processed shakes that other companies promote as "healthy." Diet Support is used to help increase energy, regulate appetite and boost metabolism. It's the perfect addition to a healthy lifestyle!
How about you? What snacks have you been loving lately?!
*I received these products in exchange for an honest review. All opinions are completely my own.