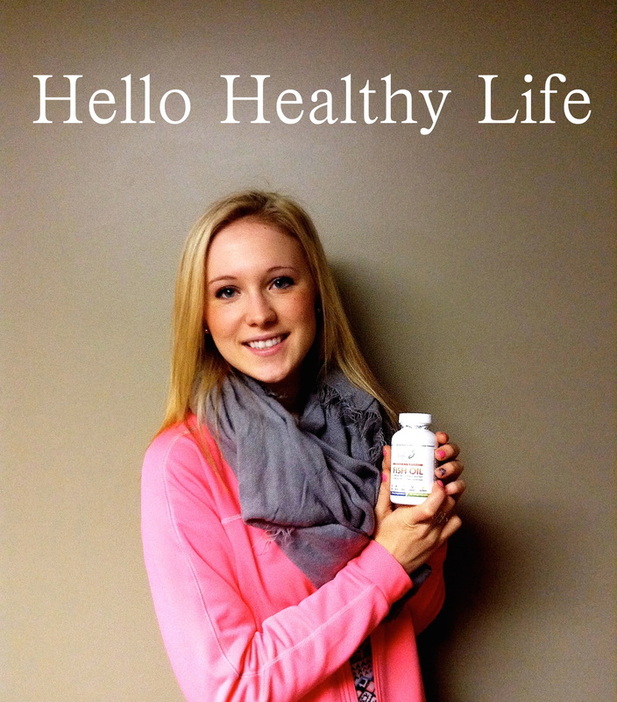 Everyone knows that a healthy life starts with a healthy diet… but it's SO much more than that!  We are holistic beings and we need to take a holistic approach to a healthy, balanced life!  From reducing stress to being active, a healthy diet is just the beginning!  One aspect of health that I rarely talk about on this blog is supplements.  While I do believe that the majority of the vitamins and minerals your body needs can be obtained through a nutrient rich diet, sometimes extra supplements can be very beneficial to your overall quality of life!

So I jumped at the opportunity to review 'Fish Oil Pills' by Body Vega.  When looking for a supplement, it's important to make sure you choose a quality brand that you can trust.  Body Vega Fish Oil Pills are the top-rated fish oil pills on Amazon!  They use clean, pure fish oil.  I'm all about quality.  Body Vega provides it!

Fish oil is believed to help sustain energy, promote a healthy body, increase immunity and even boost your mood!  You guys know I'm all about eating healthy because it makes you happy… Well, so do these supplements!  Fish oil is believed to help treat heart disease, reduce high cholesterol, fight depression and lower anxiety.  It may actually reduce the negative effects of Allzheimer's, ulcers, macular degeneration and various eye diseases!

Talk about a 'wonder pill'!!  Fish oil is also said to help aid in weight loss and even promote healthy skin (yes please)!! I know I'm treating my body right when I take these… in fact I just took one now!  They are a little bit on the larger side… but they're coated so they're easy to take, and no fishy smell or taste here!!

Soooo… if you, like me, want to live an even healthier life, then you need to add some fish oil!  And to make things even sweeter, the owner of Body Vega has offered ALL of you a special deal!!

If you want to get your hands on a bottle of this stuff, all you have to do is email Paul (the owner) at fishoil@bodyvega.com and explain why you like this blog, 'Hello Healthy Eating.'  Then, he'll send you a promo code so you can enhance your healthy life with fish oil!  After you get your COMPLETELY FREE fish oil pills, you simply need to write a review for amazon!  No cost to you, just a quick review!  I'm pretty sure you'll love em, but even if you don't… all you have to do is review 'em!

How about you?  Have you tried fish oil?  Would you like to?  What are some of your favorite ways to supplement YOUR healthy lifestyle?