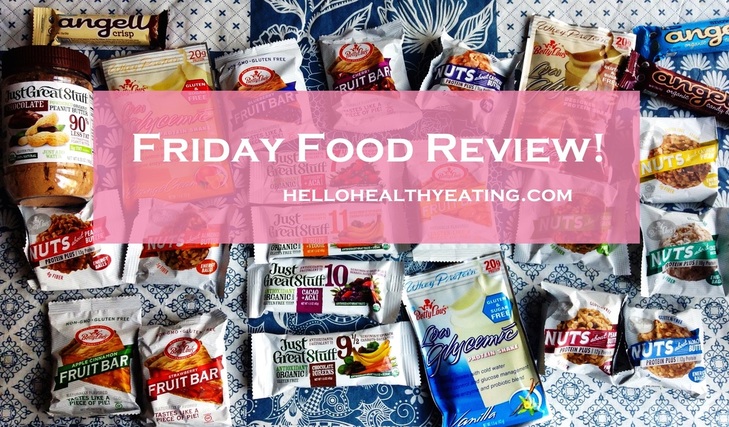 It's Friday!! Who's pumped for the weekend?!! Time to sleep in, relax with friends, fellowship at church, eat a hearty brunch, and fuel up on yummy food (in moderation of course)! You guys know I love my fun 'healthy eats' and I always want to share them with others…after all, eating healthy makes you happy! So it's time to spread the

love

and share some of the latest and greatest healthy foods out there!

Eating healthy doesn't mean bland salads, egg whites and deprivation… NO thank you! It means nourishing foods made with real ingredients! You'd be surprised (and impressed) with all the up-and-coming companies in the health food industry. From Organic Gluten Free Cookies to Raw-Vegan Dark Chocolate to Sweet Potato Flour (crazy,right?!!), Hello Healthy Eating is here to help you find fun, tasty treats– products that you'll love (and they'll love ya back!)

Cue 'Food Review Fridays'. In honor of National Nutrition Month I've been sent all sorts of healthy eats and treats to taste and review. I want to let you know how much I love these new products and a little about what makes them so special. So without further-ado, here's to Food Review Friday's!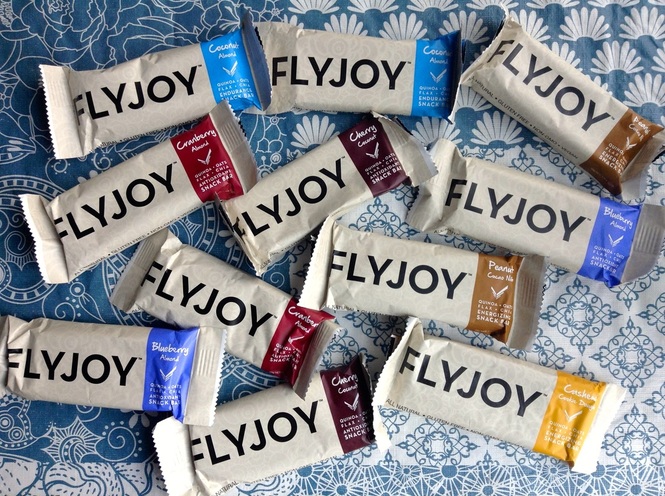 Move over processed, sugary granola bars and say HELLO to Fly Joy bars. I could not wait to introduce you guys to this company! Fly Joy bars are not only delicious and nutritious, they are also a 'give-back' company. For each bar you buy Fly Joy donates 10% of the profits to Hope International, a foundation created to help families break the devastating effects of poverty, create sustainable businesses and gain a solid education.

WOW! What an amazing organization! In addition to Fly Joy's efforts to promote a better lifestyle, they have great AH-MAZHING bars, perfect for on-the-go snacking. One bite of these bars and I was hooked! They're non-GMO, Gluten Free, and Vegan! Made with real, nourishing ingredients like; organic nuts, flax meal and chia seeds, these bars are just the little treat needed to keep me energized and focused!

I have a very sensitive tummy, and let me tell you, these bars not only taste amazing, they feel amazing! No tummy aches here! With fun flavors like Cashew Cookie Dough, Peanut Coco Nib, Cherry Almond, Cherry Coconut, Coconut Almond and Blueberry Almond, who needs dessert?! 
The Cashew Cookie Dough was especially wonderful! I grew up loving cookie dough ice cream and eating cookie dough out of the bowl before it ever made it to the oven (I know, I know… not the best habit!). Going 'gluten free' was a bit of an adjustment, but this flavor brought me right back to the 'good old days!' These sweet treats are nourishing and delicious!
Here's a link to there lovely website where you can find out more: http://flyjoy.com/!! Hope that you love them as much as I do!
What about you?! Do you have a favorite snack bar?! Have you tried THESE babies?!