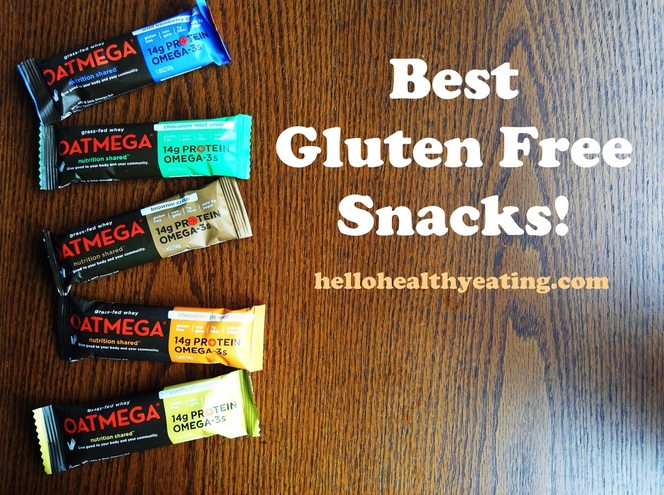 Ohhh… gluten, glorious gluten! 
Going 'gluten free' is not a walk in the park! It means asking questions and making excuses for why you cannot eat that "healthy" slice of whole wheat bread or a small serving of Chinese food. It means explaining yourself to impatient waiters and decoding mysterious menus at restaurants. Going gluten free means reading labels on everything! And it's listening to the grumbles of your rumbly hungry tummy when you're out about and can't find anything to eat. I've been gluten free for just over two years now. After all the scrutinizing, sacrificing and substituting, I guess you could say I consider myself a bit of an expert! 
You see, the key to being gluten free (or vegan, dairy-free, soy free, paleo, or any challenging diet for that matter) is being prepared. Packing snacks is ESSENTIAL! This past month I've done a bit of traveling. I recently spent a week visiting my old college, a long weekend in NYC with my cousin, and a weekend with two of my high school friends in Boston. I was away from home and I didn't have the kitchen full of food that I'm accustomed to. But don't worry, thanks to some help from my tasty snacks, I was able to fill my tummy and energize my body so that I could enjoy my travels without stressing about what I was going to eat!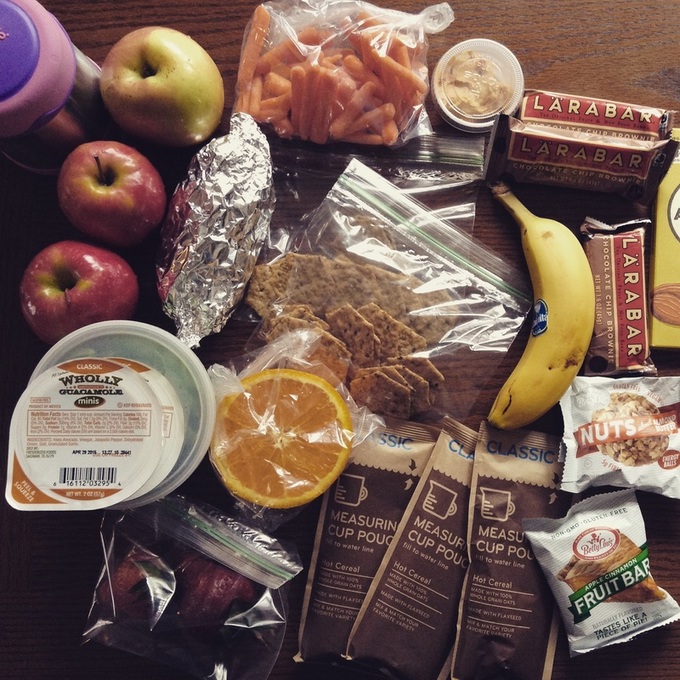 Here's a snap-shot of some of the things I brought with me last weekend when I went to Boston! Clearly, I don't like going hungry and I don't like spending 'top-dollar' for 'on-demand' gourmet snacks. Fortunately, the friend I stayed with had a mini-fridge in her dorm! 
Today for 'Food Review Friday' I want to share some of the best gluten free, on-the-go eats that make going gluten free not only easy, but also healthy, tasty, and FUN!!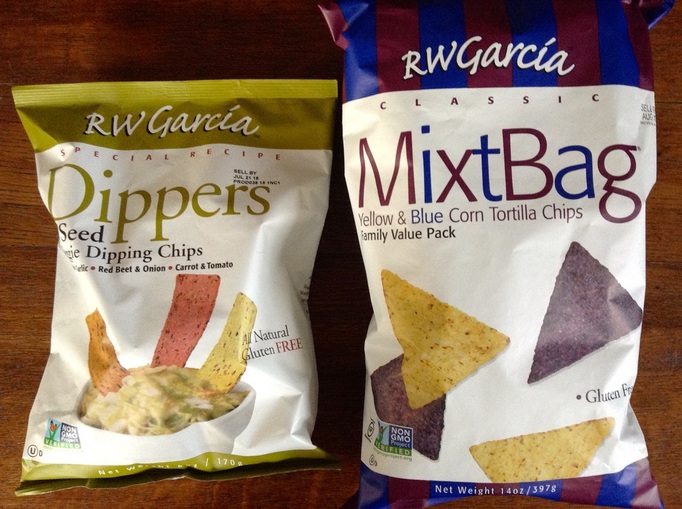 Crackers.

When you go gluten-free, crackers become their own food group! I mean they're easy, healthy and a great source of whole grains (which can be hard to come by on a g.free diet). My fave crackers?! R.W. Garcia! (http://www.rwgarcia.com/) Their motto? "At RW Garcia, we're changing the way people snack with a simple philosophy, great tasting can be good for you." I like that! Crunchy, delicious, and oh-so-satisfying, my mum was buying these long before the company sent them to me! My whole family enjoys these tasty crackers! The spinach & garlic, red beet & onion, and carrot & tomato flavors are actually quite savory and distinctive. I love them with hummus, guacamole, or on their own, and my mom enjoys hers with cheese. YUM!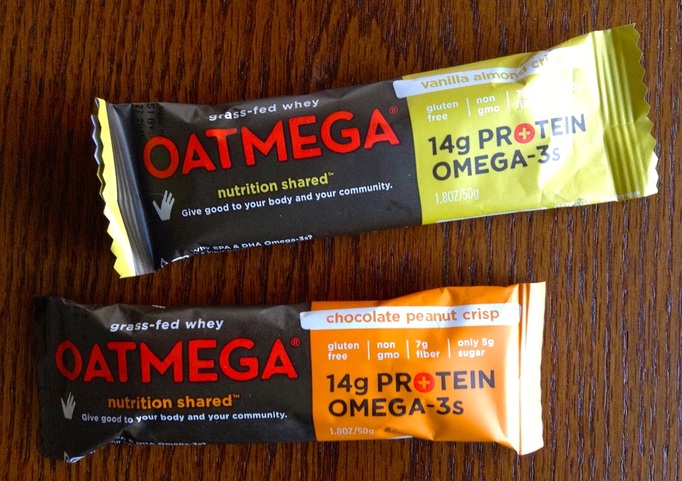 Nutrition Bars.

Bars are another staple when it comes to gluten-free snacking. They're easy to tuck into your backpack and munch on between classes. They're simple to stash in your bag or store in your car for on-the-go snacking or as an after dinner sweet treat! Plus, Nutrition Bars satisfy both your taste buds AND your belly. Checkout OATMEGA (http://givebar.com/) for your next bar purchase. They are loaded with grass-fed whey and are naturally low in sugars – these bars are perfect for a sweet little pick me up! I shared some with my sister-in-law and my brother and they loved them! She thought the blueberry flavor tasted just like real blueberries… all of the flavor, none of the gluten!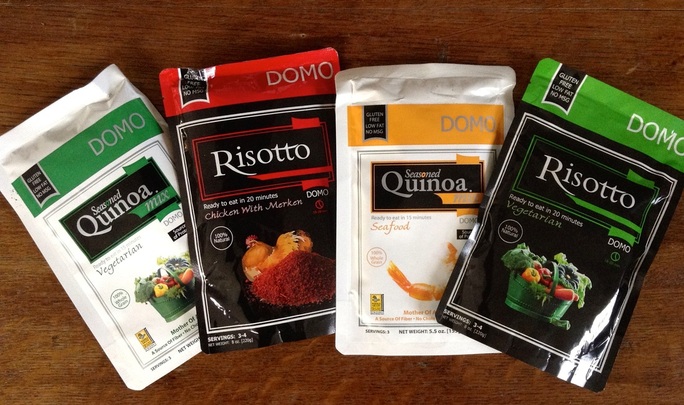 Rice/ Quinoa.

Being gluten free means that many of my carb sources get repetitive… seriously I can't tell you how many sweet potatoes I've eaten over the past few years. I'm not complaining, but IT IS nice to mix it up! Cue Quinoa and Risotto! Delicious, nutritious and gloriously gluten free! DOMO (http://www.domofoods.com/) is 'the place' to go when it comes to quality, quick meals. Being in college and commuting from home means that I can make me own meals, but I don't want to spend hours slaving over the stove! DOMO's Risotto is ready in 20 minutes and their Quinoa in just 15! In fun flavors like chicken, seafood and vegetarian, the options are super versatile! Does it get any better than that?!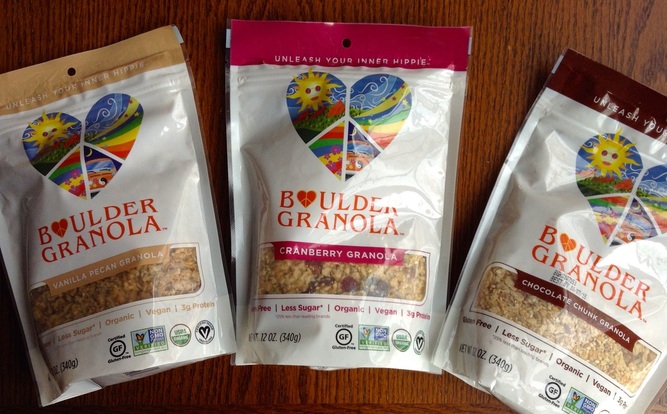 Granola.

This is for all you 'granola junkies' out there! I mean, granola's SO healthy, right? Wrong. Most granola that you'd pick up from your local supermarket is actually loaded with added sugar, oil and even… gluten! Don't worry my gluten free friends, Boulder Granola's got ya covered!(https://www.bouldergranola.com/) Their granola has less sugar than traditional brands, and it's certified organic, gluten free, and vegan! Their motto? "Unleash your inner hippie!" Okay! This granola is perfect for sprinkling on top of greek yogurt (if you eat dairy) or enjoying with a splash of almond milk (if you don't)! The perfect crunch… Versatile, delicious and very nutritious! 
Travel treats!

You guys know I love a little treat! Being gluten free does NOT equal deprivation! It simply means that you have to pay a little more attention to what you munch on. Looking for a little, satisfying treat?! Checkout Betty Lou's! (http://www.bettylousinc.com/). Their Energy Nuts are a a super cute little method to enjoy 'gluten free snacking on-the-go'. My mum ate one of these and was instantly hooked! She said that for the first time, she wished she was gluten free… it was THAT good. And let me be clear guys, my mum eats M&Ms everyday! She's no health nut, but she was NUTS about these! Betty Lou's also makes Organic Candy Bars that are gluten-free and sure to satisfy any serious sweet craving! (I think I've found the perfect Mother's Day gift for MY mother!)
How about you? What are your favorite gluten free snacks? Have you tried any of these?