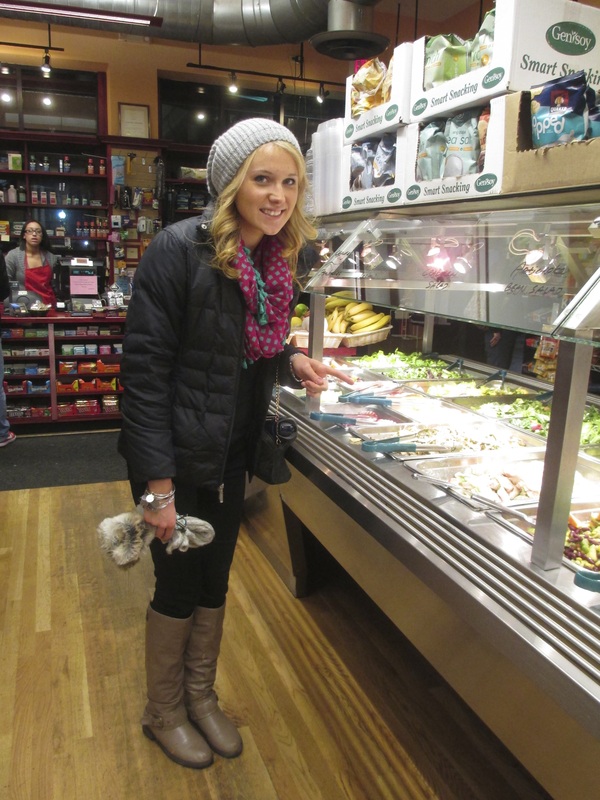 Hey guys!! How is everyone doing?? Are you all excited for Christmas?  I know I am! So pumped 🙂 On Saturday my family and I went to see the Nutcracker Ballet!!  I just loved the performance and I look forward to seeing it almost every year!  This year, before the show, we grabbed dinner at this super cute little market called "Gourmet Heaven!"  How cute is that?!  Seriously, I could spend 'bank' in this store!  They had tons of delicious foods!  Gluten free cookies, gourmet dark chocolates, specialty chips, tasty nutrition bars, and lots of other goodies!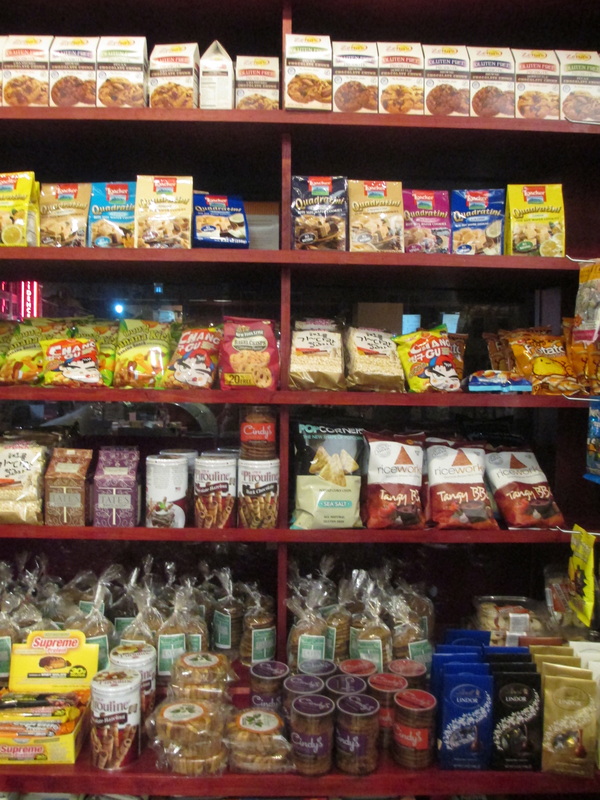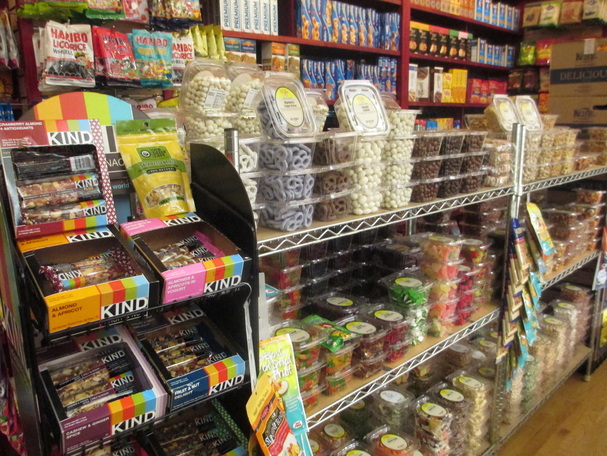 They had a big salad bar filled with all kinds of home-made dinner options.  You simply fill up a container with all your favorite goodies and then just pay by the pound.  They had fresh fruits like blueberries, cantaloupe, pineapple, and grapefruit.  There were green salads, sautéed veggies, roasted sweet potatoes, and pastas.  I tried the Indian coconut curry chicken (so delicious!!) and I took tiny samples of many of the other options!  YUM!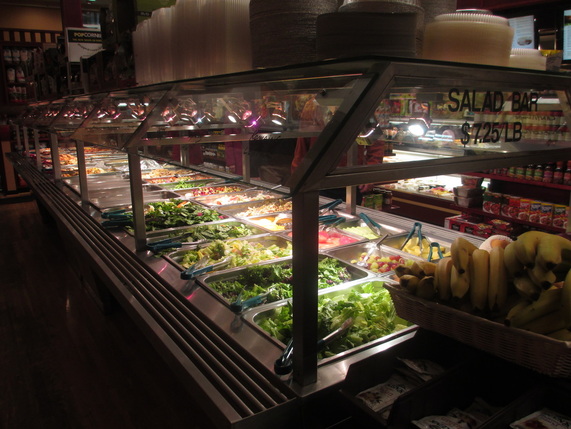 This is what I got!! Everything was so fresh, tasty and satisfying!  I only managed to eat about half of the container because I was too full to finish it… but I saved the rest for the next day and enjoyed it over a nourishing spinach salad mixed with some other fresh veggies and rotisserie chicken!  So delicious!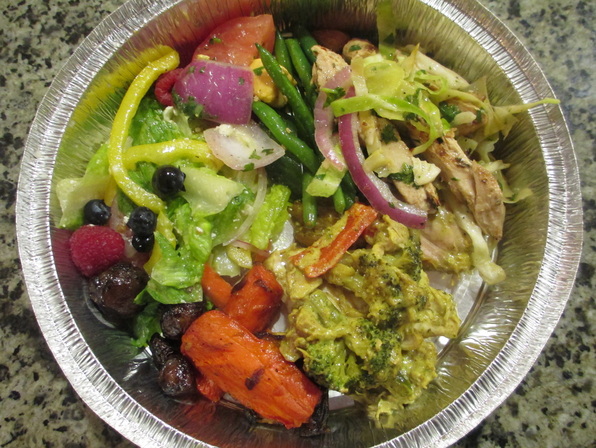 Of course I managed to find some room for dessert… I think there will always be room in my tummy for a little bit of chocolate!  My family and I all shared some goodies 🙂 We like to cut them in halves so that we can try a bunch of different flavors.  My favorite flavors are salted caramel and dark chocolate peppermint!!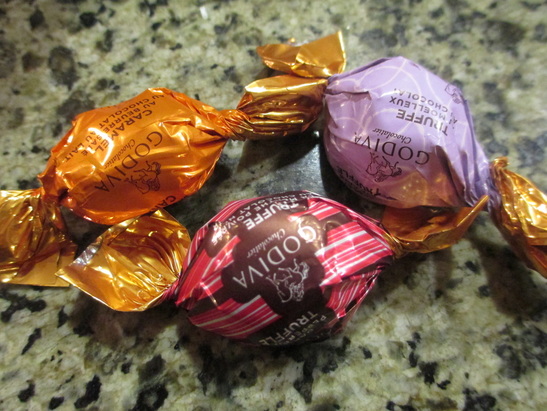 After we finished our supper, we headed across the street to a beautiful theater to see The Nutcracker Ballet!  So pretty inside!  I snapped this shot as we were heading inside.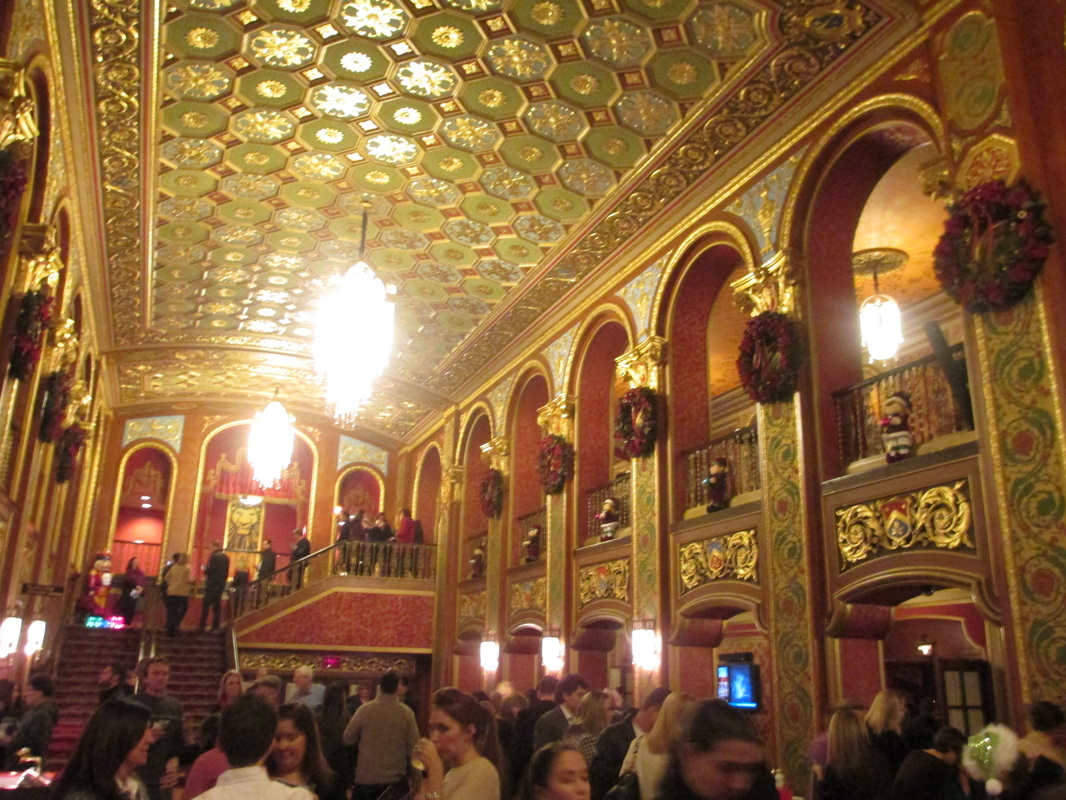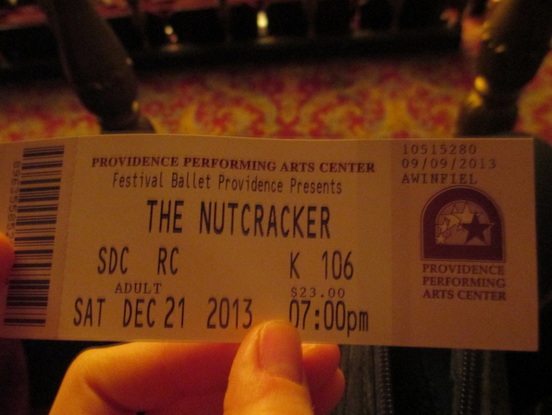 I posed with the life-sized Nutcracker!  It was such a blast to see this beautiful Christmas production.  I absolutely LOVE the Nutcracker soundtrack… not to mention the beautiful tutus!  So gorgeous!!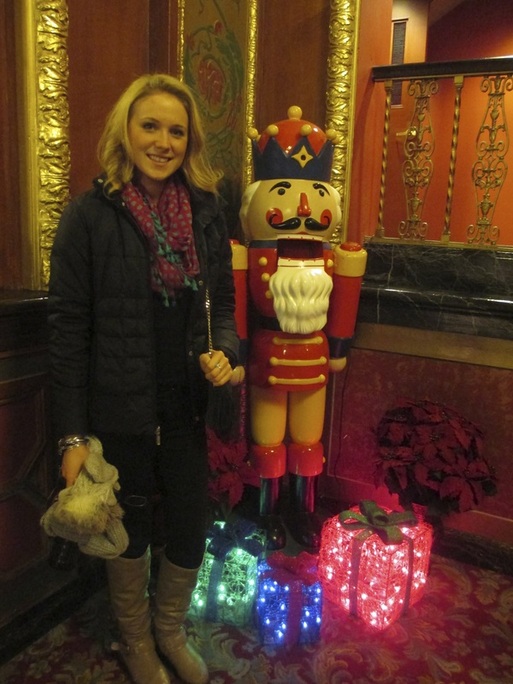 It was a great night and an early Christmas present from my mom and dad!  I got to enjoy some delicious, nourishing food, watch a beautiful production, and spend time with my parents, brother and future sister!!  I am certainly in the Christmas-spirit!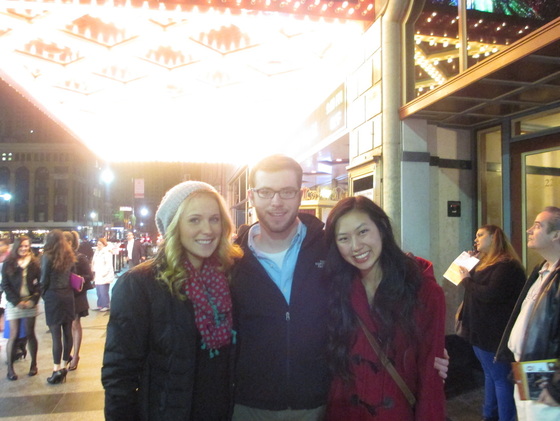 How about you guys?  Have you done anything really fun and festive this holiday season?!