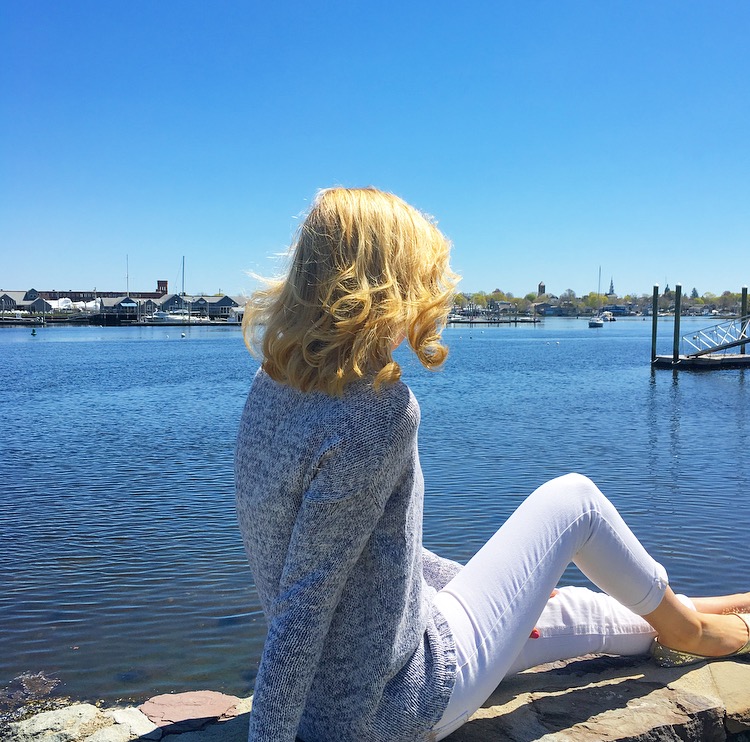 "Life begins at the end of your comfort zone." -Neale Donald Walsch
The definition of a comfort zone is "a place or situation where one feels safe or at ease and without stress." Comfort zones help us feel comfortable, cozy, and content. It's easy to do what we do in life and then just keep doing it again and again. The same work schedule followed by the same dinners with the same people, watching the same shows, driving the same way to work, wearing the same clothes, and doing our makeup the exact same way. Sounds a little boring, right? You guys know I'm all about a good routine, but sometimes it's important to mix things up. And that's just what I did. About a month ago I decided to jump out of my comfort zone… I decided to stop wearing makeup.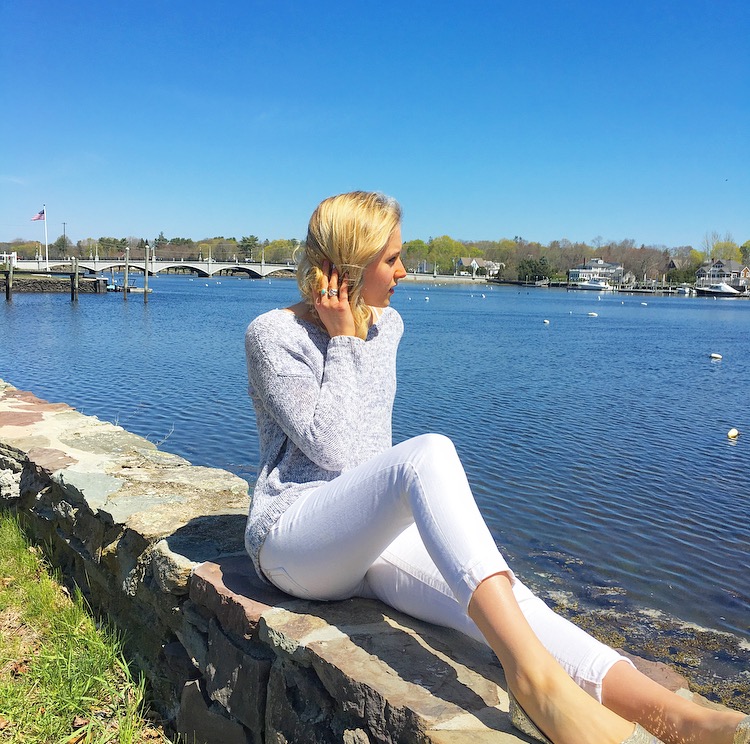 Back in high school, my mum set me up for a consolation at the Clinique counter at our local mall. I got a free lip stick just for coming in to get a makeover. Why not?? I was 16 at the time and I was excited to start wearing more than just eye liner. I bought Clinique concealer, foundation, blush, bronzer, and mascara… the works! I left feeling like a new person!
Fast forward 5 years and I'm still wearing the same products (new ones of course!) from Clinique. I realize now that somewhere along the way, makeup became essential for me. I wouldn't leave the house without it. I felt pretty with my face done, and ugly without it. I was kind of addicted. Don't get me wrong, I'm not saying that makeup is bad, but I've recently discovered that there's a huge difference between enjoying makeup and needing it!
So, about a month ago I decided to stop wearing face makeup. I still wear a little eye liner or mascara and sometimes lipstick if I'm feeling fancy, but I no longer have "flawless" skin. The truth is I never had flawless skin. But I was done pretending that I did. The first few days of my challenge were just that, a challenge. I wondered, is everyone looking at me? Do I look gross? Can they see all my blemishes? All my crazy little questions proved to me that a 'makeup free' month was EXACTLY what I needed.
As the weeks went on I began to feel more comfortable in my own skin. I realized that, although my skin is far from "perfect," that's totally okay. Believe it or not, I feel SO much more confident without makeup now than I ever thought possible! I actually like not hiding behind "flawless" skin.
So for today's post, I want to encourage you to step outside your comfort zone. Do something you never thought you could. Don't doubt yourself, JUST DO IT! Go a week (or a month!) without makeup, eat totally plant based for 30 days (my mum still thinks I'm crazy), start running or playing tennis or riding a bike. Read that book on your shelf, don't use heat on your hair, wear something that's more comfortable than it is fashionable. Stop caring what everyone else thinks and STEP OUTSIDE YOUR COMFORT ZONE.
Trust me. It'll be hard at first, but you'll be glad you did. And in case you were wondering, no, I don't plan to go back to makeup anytime soon. My skin is clearing up, my confidence is increasing, and I'm learning that being real is far more important than looking "perfect."
xoxo Cailee!