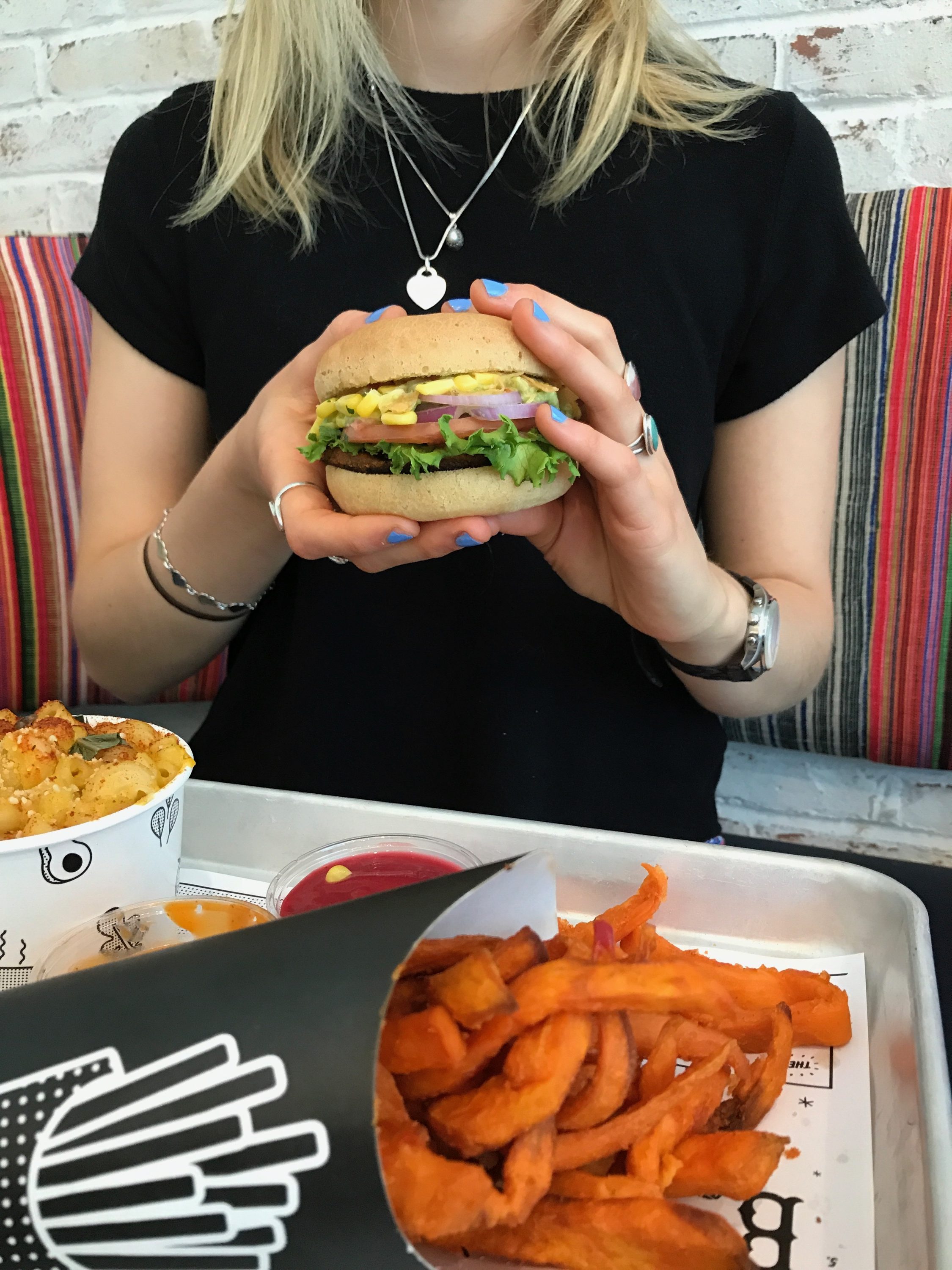 I LOVE food… but I guess you already know that…
I'm a healthy foodie. I crave delicious, nourishing meals, shared with the people I love the most. Tasty meals make me happy in so many ways. So, a couple days ago one of my closest friends and I decided to go on a "Foodie Funventure" to Boston. We were supposed to leave at 11am (okay, I admit it, I was late). It took us about an hour and a half to get to Boston, park the car, and walk to our first fun stop– By CHLOE.
By CHLOE is a totally plants based restaurant. It's a lot like a "burger joint" minus the meat! They also have gluten free options. Here we shared a vegan guac burger on a g.free bun with some air baked fries and vegan mac and cheese (no mac and cheese for me–it had gluten and soy).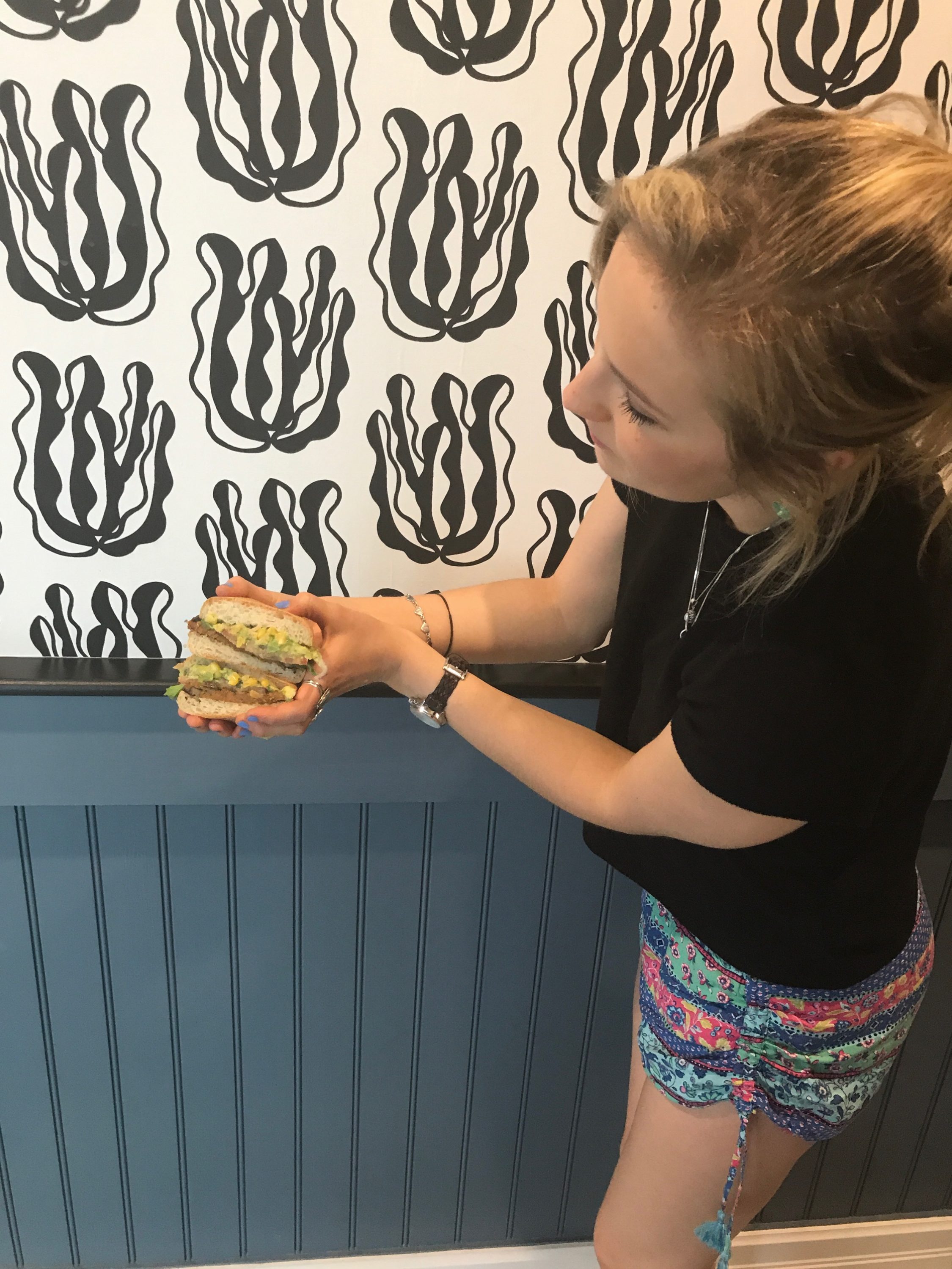 We took pictures for DAYS and I'm pretty sure the people working there thought we were crazy. We literally couldn't stop laughing! I mean, can you blame me?? This place was beautiful! And good food always makes me giddy.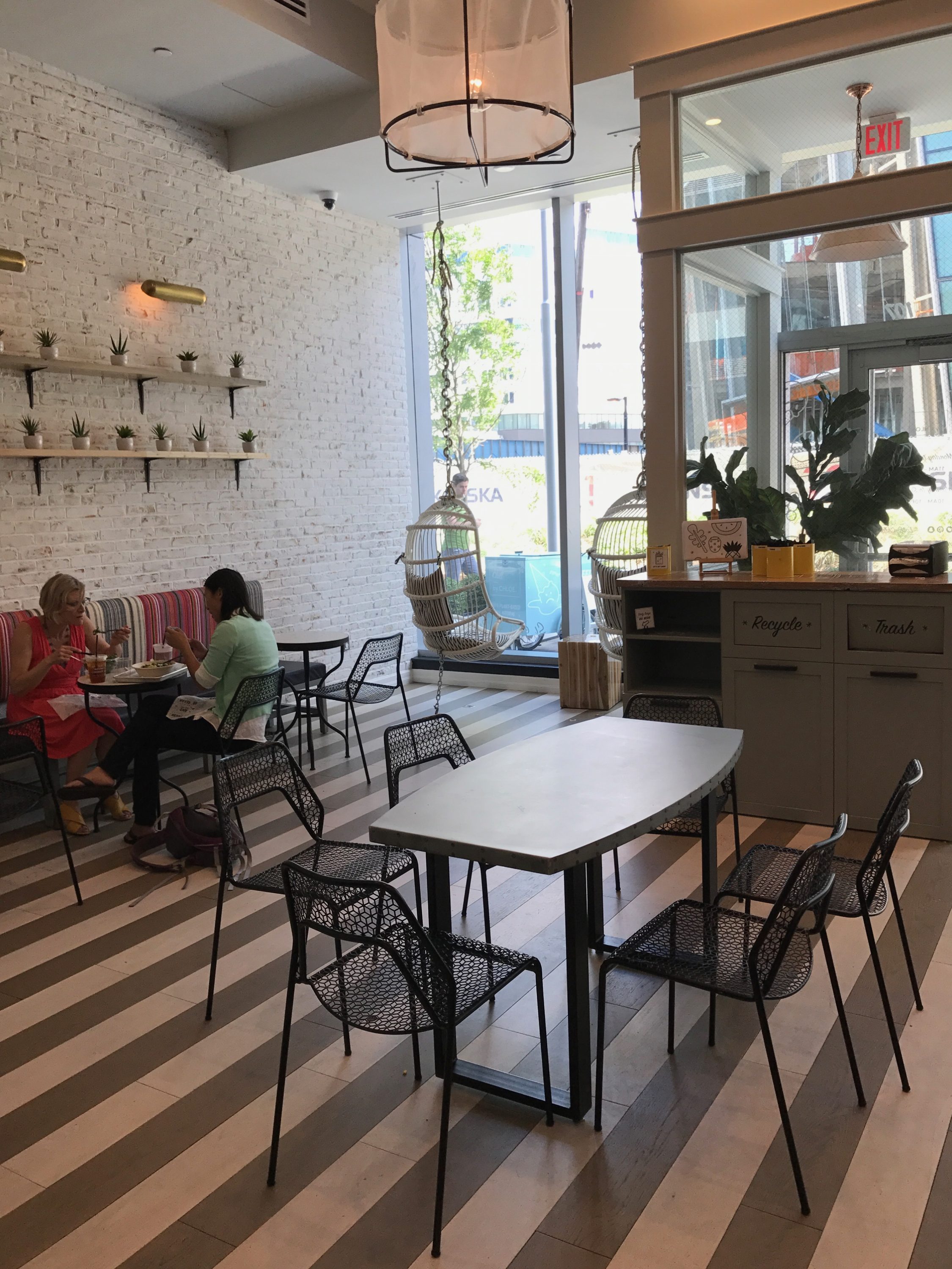 Also, we drank from a coconut!! Fresh coconut water is one of my favorite simple pleasures!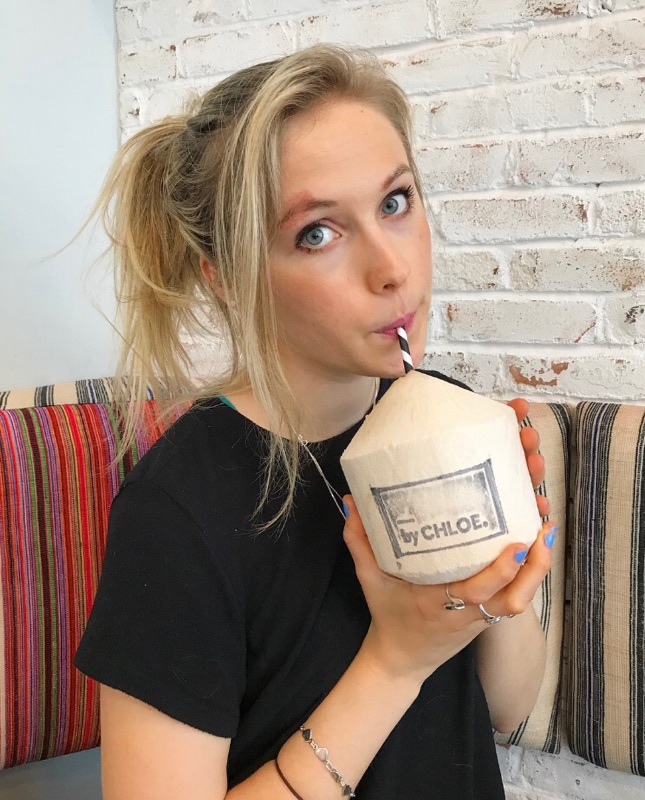 After lunch we explored Boston!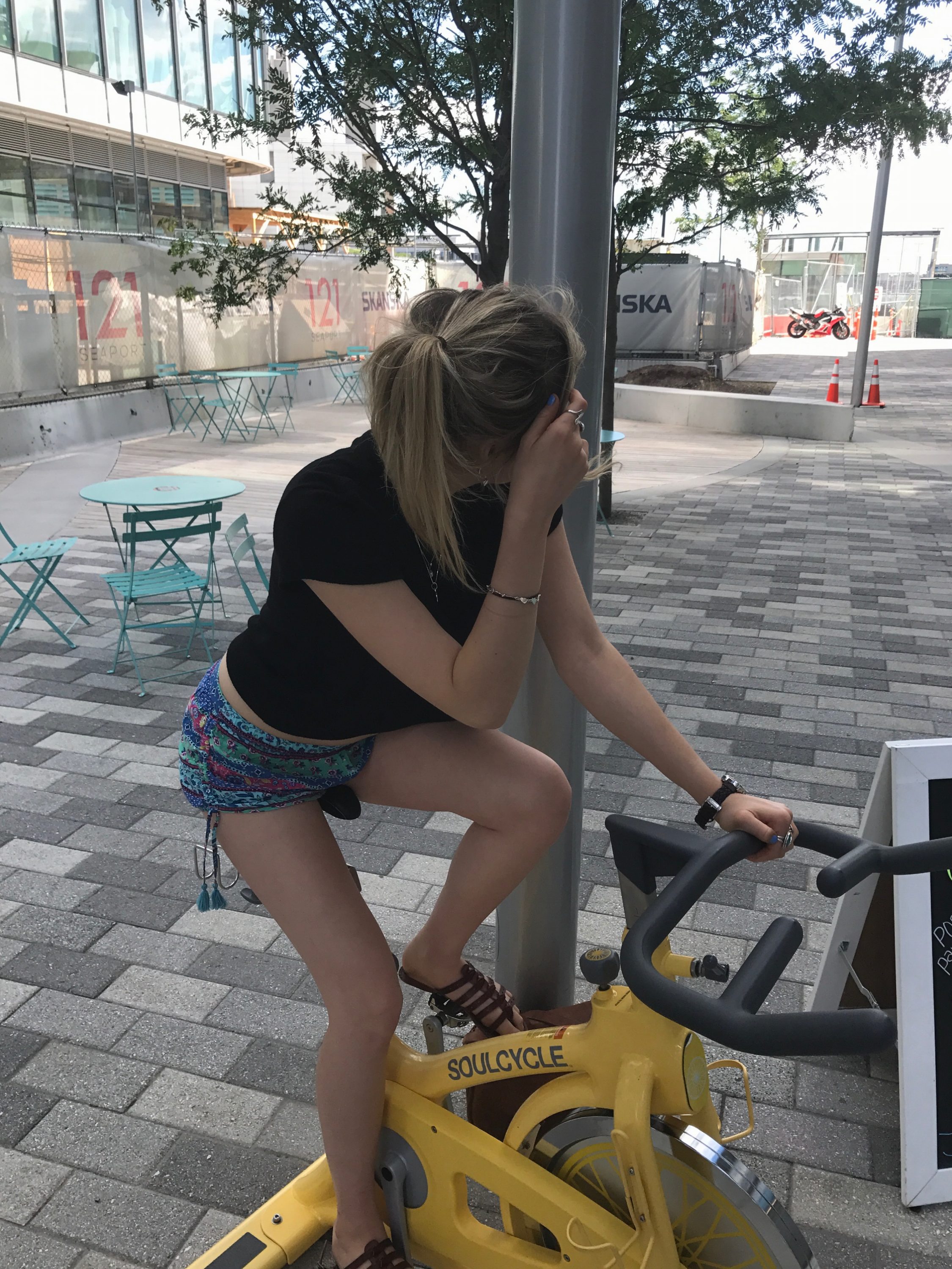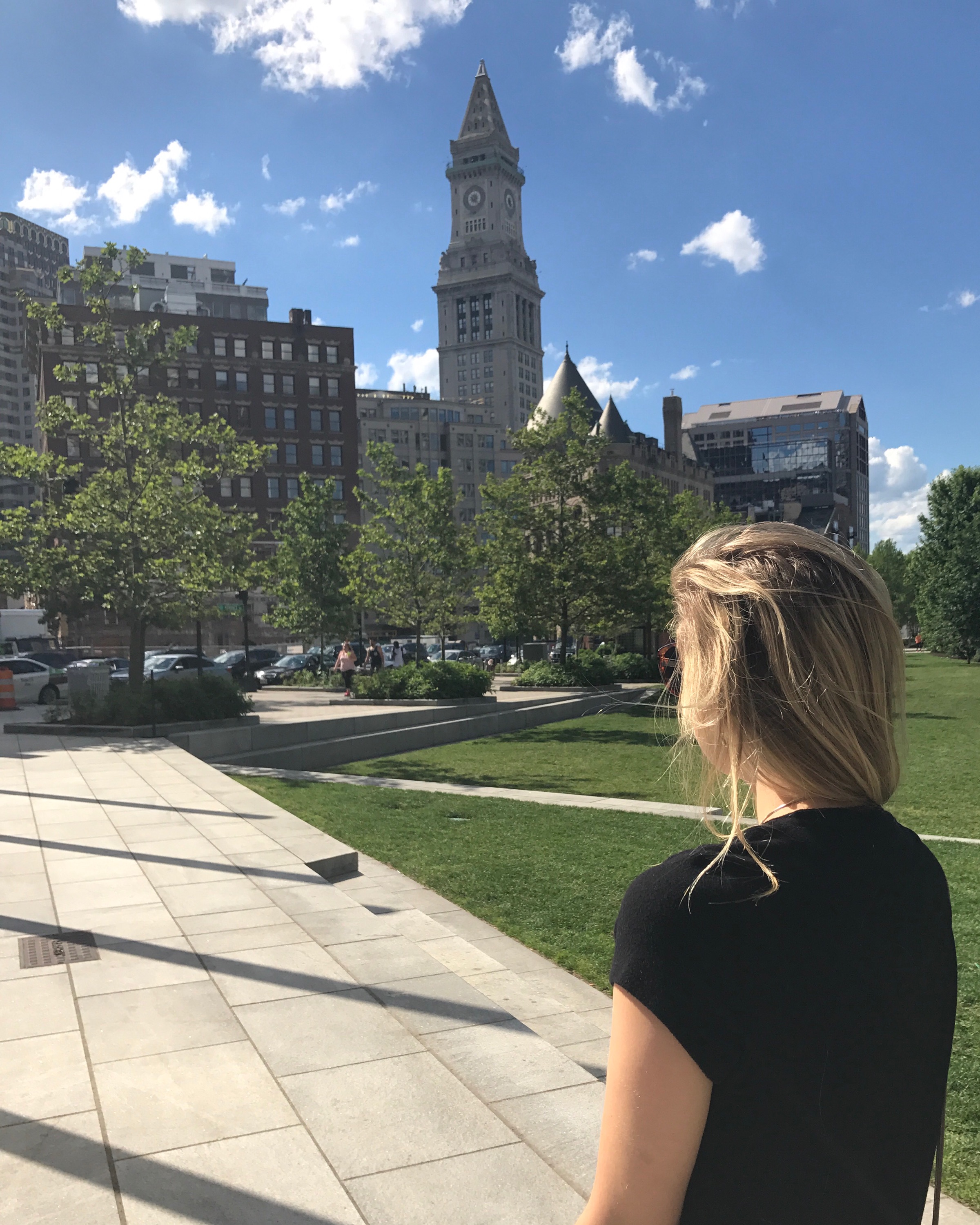 Next thing we knew, it was almost 7 pm! Dinner time! We went to Dig Inn and it was amazing!! Who doesn't love salmon, greens, and a sweet potato! (My bowl was obviously the one in the front LOL… pass on the mac and cheese/ meatballs).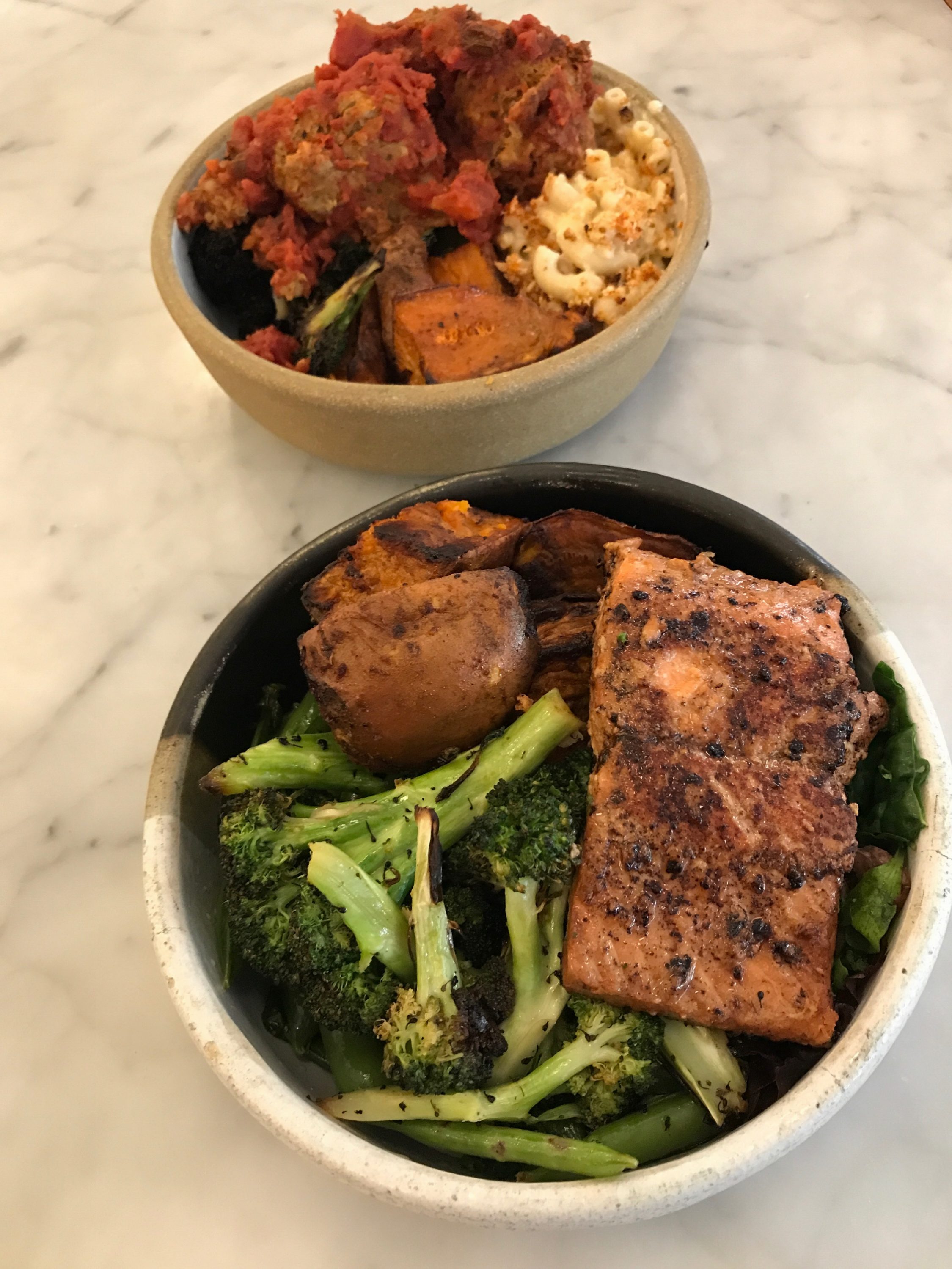 Also, how great is this sign they had posted in Dig Inn?? So good.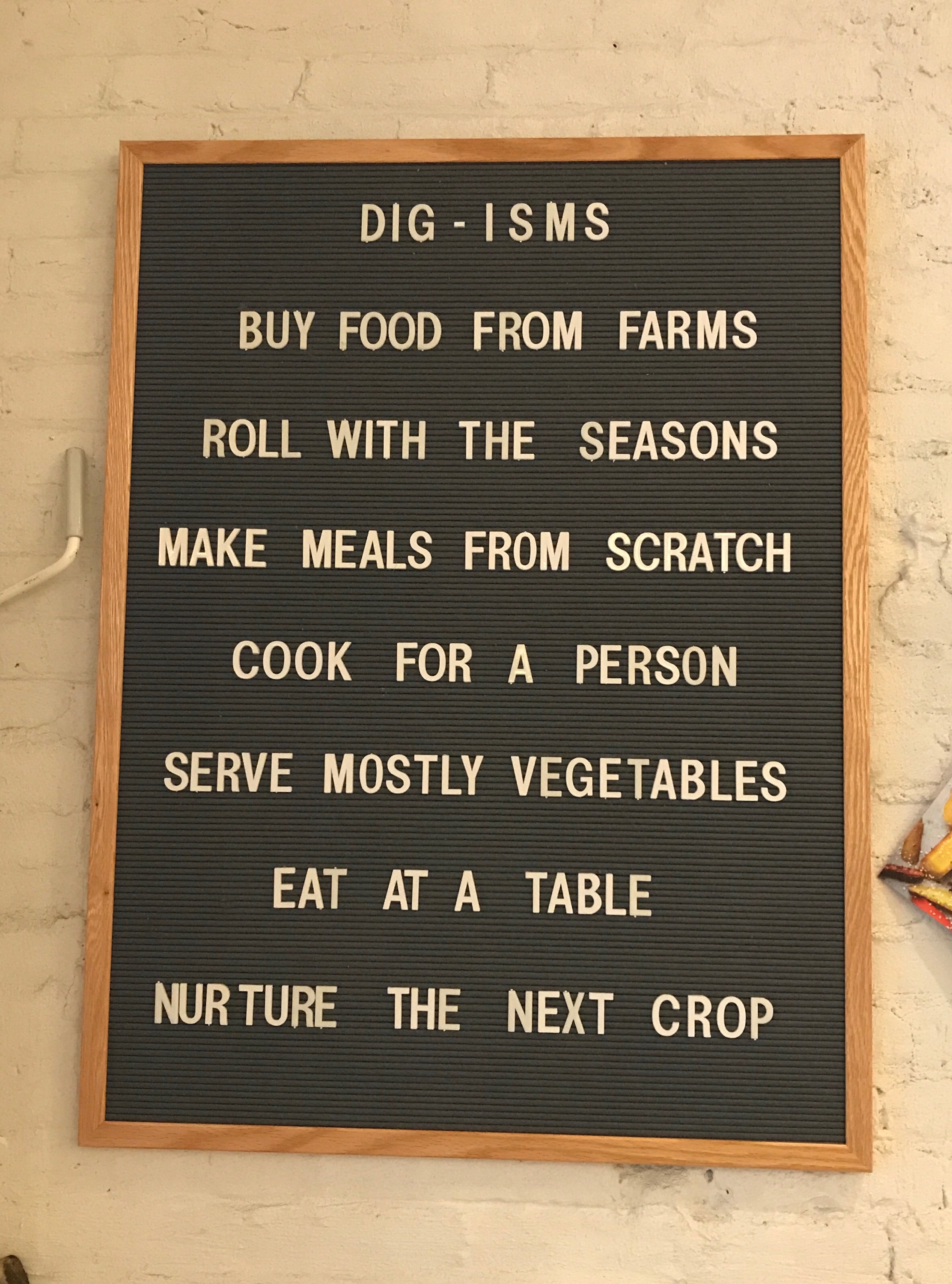 After Dig Inn, we walked some more and we finally ended up at our final destination- FoMu. A VEGAN ice cream shop! You.guys. I nearly passed out when I realized they had GLUTEN FREE/ VEGAN ice cream sammies!! I was positively giddy with excitement!!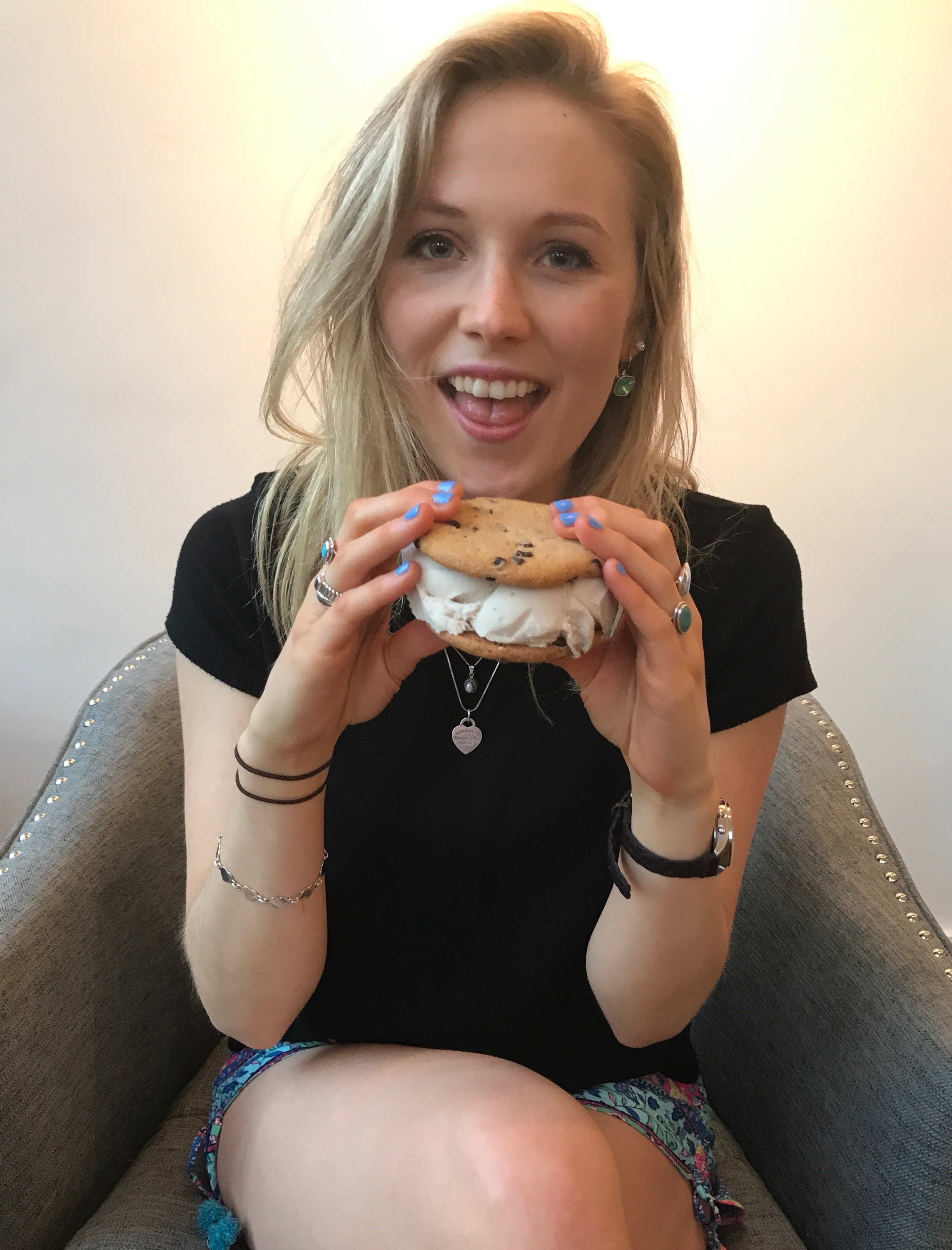 I hadn't had an ice cream sammie in YEARS, but I totally remember loving them. It was AMAZING! It was really big and dense. I couldn't quite finish it… but I did my best! My good friend (who eats dairy) got the Peanut butter coconut milk ice cream and he loved it! Honestly, besides a little shopping in the afternoon, the whole day consisted of FOOD… talking about food, eating food, taking pictures of food, and uber-ing around Boston to find the best food. In other words, it was a perfect day!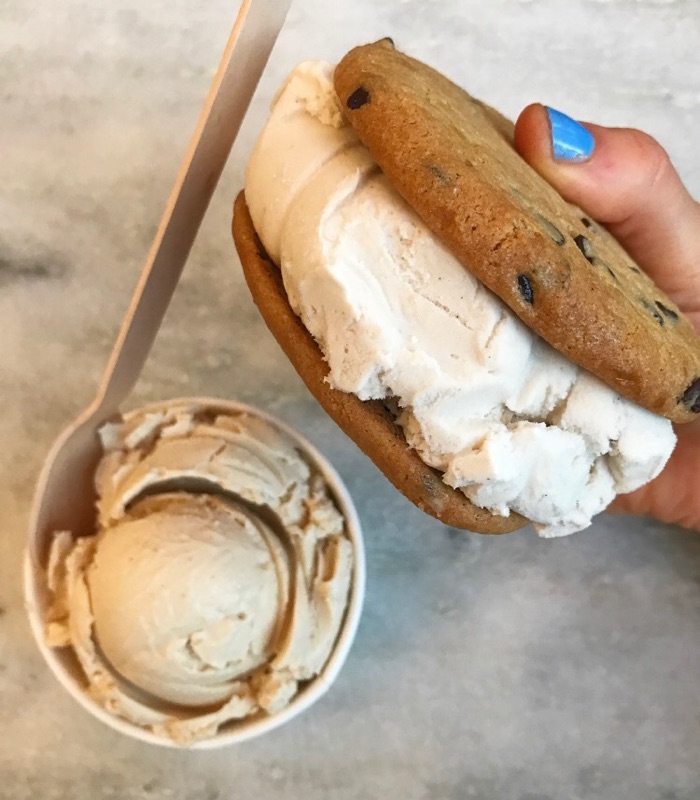 Do you ever go on "Foodie Funventures"?? You know, devoting a whole day to FOOD?!
SaveSave
SaveSave
SaveSave
SaveSave
SaveSave
SaveSave
SaveSave