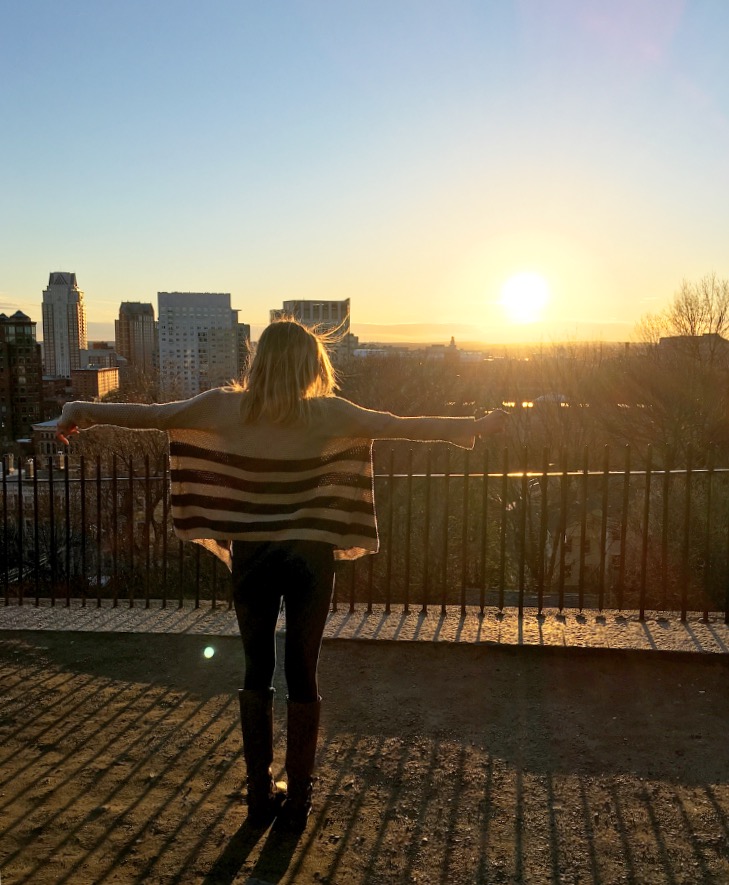 "Wherever you are, be all there!" -Jim Elliot
BE PRESENT. One of my more recent goals was the desire to be present. I'm a very 'goal-oriented' person… which sounds like a good thing- but trust me, it has its downside. The main one being, that it's always been hard for me to 'be present' 'in the moment', wherever I am in my life. I sometimes get so caught up in the future that I forget that life is what's happening HERE and NOW. Silly, right? So lately I've been trying to appreciate 'each day' and 'each moment'… and 'each of the people' I get to spend them with.
YOU GUYS- It's amazing what happens when you remember to fully live your life. When you step back and appreciate the little things. When you worry less about what's to come and focus your energy into what's already happening right now. Matthew 6:24 reminds me- "Therefore do not worry about tomorrow, for tomorrow will worry about itself. Each day has enough trouble of its own."
So today's health tip? Goals are great and I'm all about making plans and striving for the future. But remember to step back, look around and count your blessings. Be kind, pour out love, and spend time with friends. Check out that local restaurant, jot down thoughts in a journal, and remember to pray. Eat dark chocolate (daily), drink coffee slowly, buy yourself flowers & BE PRESENT… life's too short to waste.