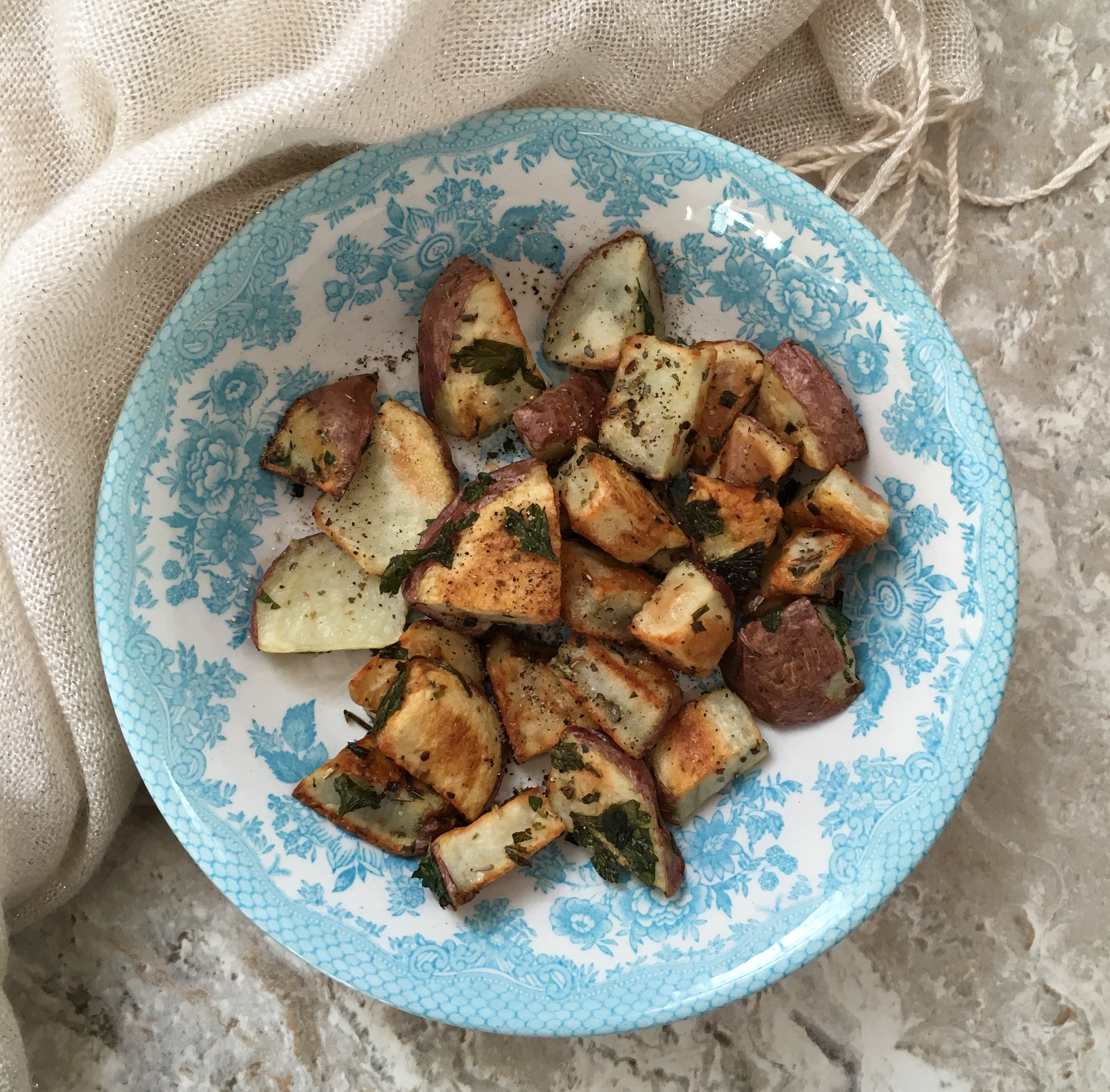 "Haters gonna hate… potatoes gonna potate."
I don't know about you, but I just LOVE a good potato. I once heard that potatoes are 3 times more satisfying than bread. While I don't know if that's a factual statement, I do see some validity to it. I mean, potatoes are pure comfort food… and since they're naturally gluten free and plants based, I couldn't really ask for much more in a small, brown, not-that-attractive, little spud. While I usually opt for a baked sweet potato, I sure can appreciate the natural, earthy taste of a hearty potato. And rightfully so, potatoes are actually really nutritious. Did you know that a medium sized potato has only 110 calories, is naturally sodium free, and has 3 grams of protein? They're high in Vitamin B6 (good for your brain, heart and even athletic performance). They also contain potassium, copper, vitamin C, magnesium.
Back in the days of low-carb dieting, potatoes used to get a bad rap for being too 'starchy'. But I'm here to tell you that potatoes will NOT make you fat. Now, I'm not talking about french fries… because lets be real, those are deep fried and not even a little nutritious. But the humble spud? Let's give him some credit!
I'm all about quick foods when it comes to meal prep. This recipe is so easy and it only has 3 ingredients! My first bite into one of these yummy potato bites was amazing! So crispy and crunchy on the outside, yet soft and warm on the inside! I hope you enjoy this easy 'recipe for one'!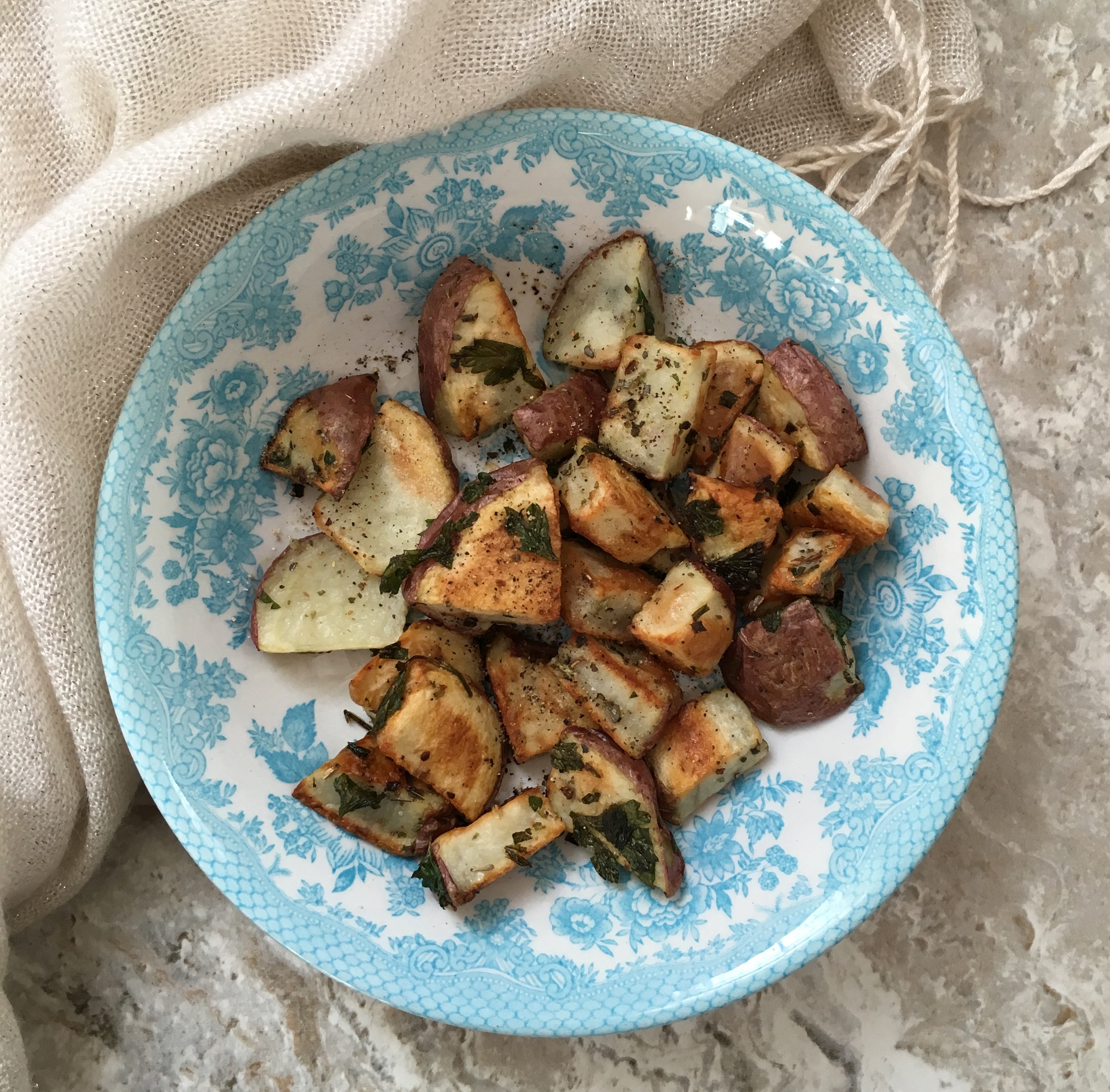 Hello Healthy Potato Bites
2016-01-25 21:31:04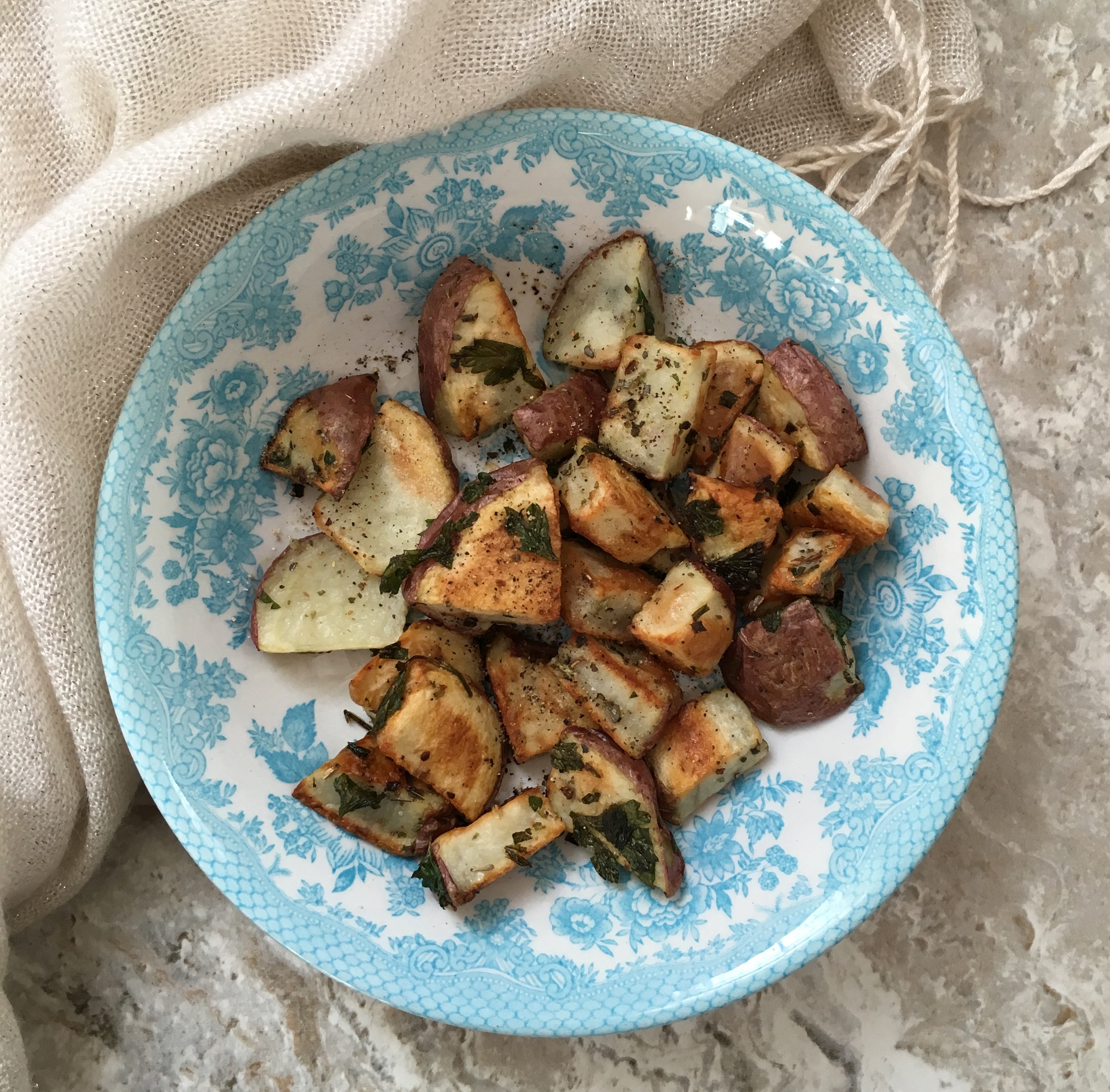 Serves 1
Move over French fries, these potato bites are WAY healthier! They're crispy on the outside, soft on the inside. Quick, easy and oh-so-tasty, these little treats are sure to satisfy!
Nutrition Facts
Amount Per Serving
* Percent Daily Values are based on a 2,000 calorie diet. Your Daily Values may be higher or lower depending on your calorie needs.
Ingredients
1 small potato
1 tsp olive oil
fresh/dried herbs of choice (I used sea salt, pepper, thyme, oregano, fresh parsley)
Instructions
Chop potato into small pieces
Mix with olive oil and herbs
Bake for 25 minutes or until golden brown
Let cool and enjoy!
Notes
These potato bites are totally gluten free, dairy free, soy free and vegan! ...oh yeah, and delicious 🙂
Hello Healthy Eating http://hellohealthyeating.ipage.com/