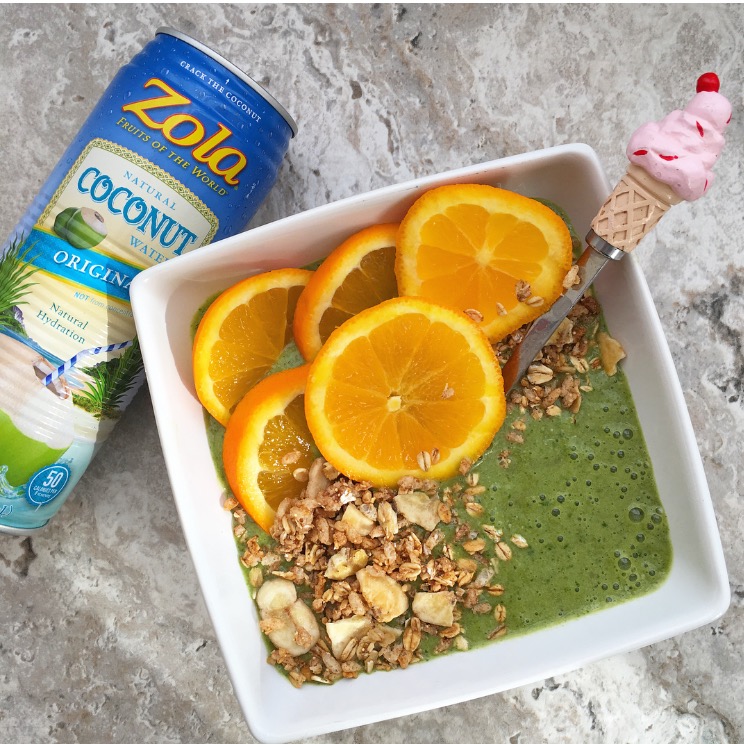 SMOOTHIE TIME!! I know, I know… it's February, it's 27 degrees, and summer's still 4 long months away (sad face). Smoothies are not your typical winter food, but they are such a yummy way to sneak in healthy veggies, spark up your typical cold weather breakfast routine, AND remind you that winter doesn't last forever. While I typically wake up craving a hot fried egg and gluten free toast or a warm bowl of oatmeal and and fresh fruit… a refreshing smoothie bowl is a great way to mix things up!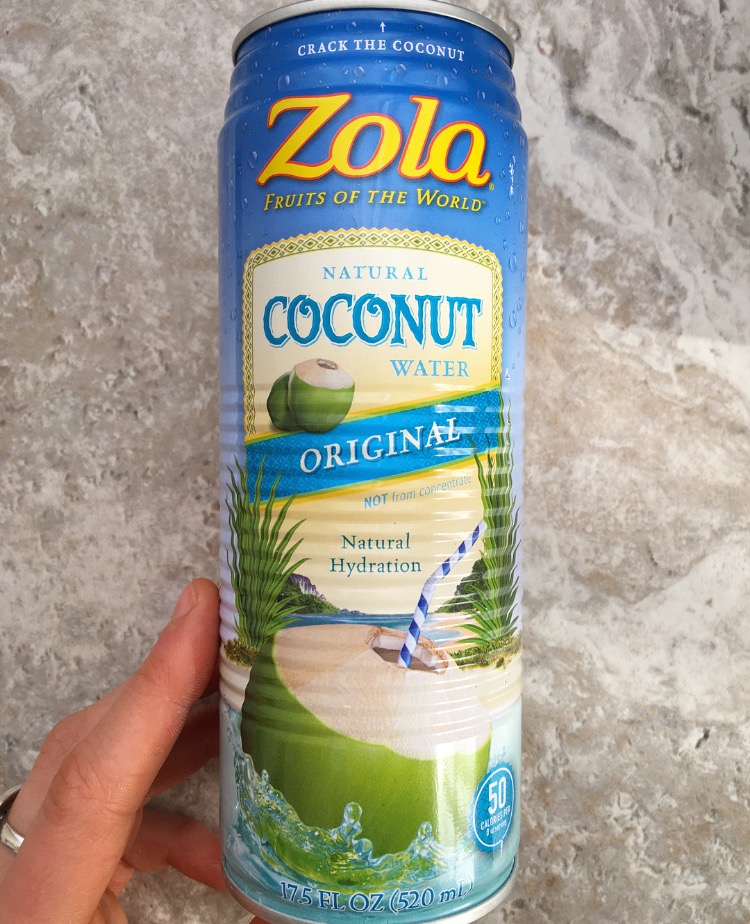 My secret ingredient to making a perfect smoothie bowl?? Coconut water! While I'm personally not a fan of drinking it straight-up on its own, something 'magical' happens when you blend it into a fresh smoothie. The clean taste and the fact that it is loaded with health benefits, help to make it a special and very necessary ingredient. To make this yummy bowl, just blend a frozen banana, a fresh orange, a handful of spinach, and a splash of Zola coconut water. Top with more fresh fruit and a sprinkling of granola! YUM!
I like to think of coconut water as 'natures gatorade.' It's naturally high in electrolytes making it the perfect post-workout drink. In fact, one cup meets 12% of your daily potassium needs and contains only 46 calories! Light and refreshing, coconut water is incredibly hydrating, low in fat, and it has been proven to aid in weight loss. Coconut water may help lower blood pressure and cholesterol levels. It contains B vitamins, calcium, iron, magnesium, and zinc. Clearly it's a superfood (or should I say- superwater??) that I don't want to miss out on!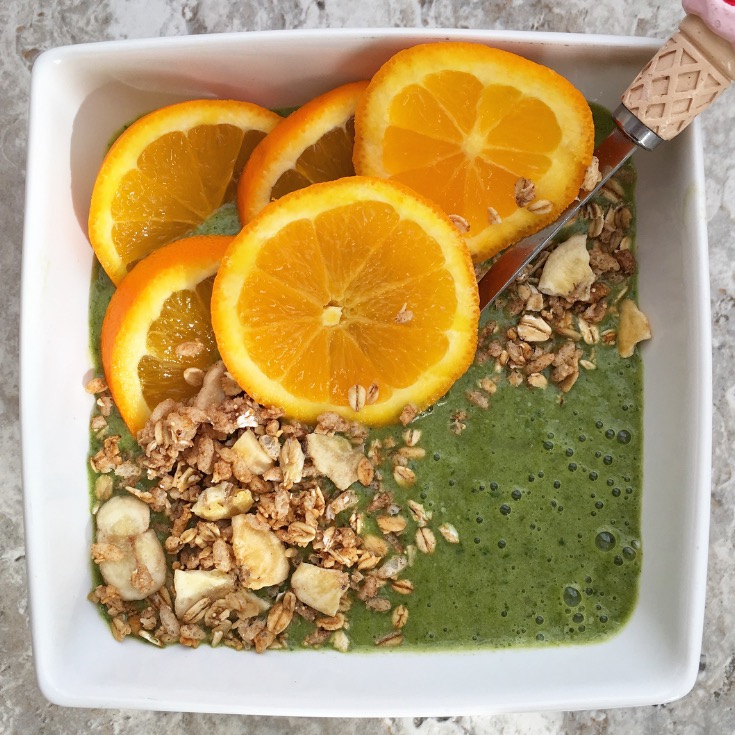 How about you? Are you a smoothie fan? What's your fave recipe??