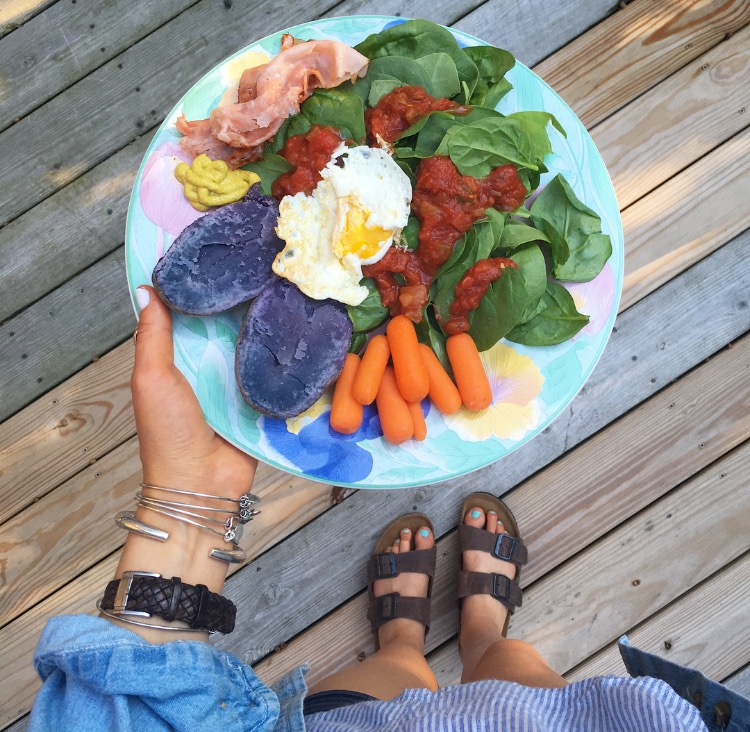 We all know that proper meals and satisfying snacks are essential to a healthy, balanced lifestyle. But what exactly is the definition of a "balanced" meal? Is it a specific number of calories, certain ingredients, a particular quantity of items, or a blend of various food groups? We all have different approaches to healthy eating and 'balance' can be a very subjective term. But I believe that there is an element of balance that transcends whatever your eating preference may be. So, whether you're Paleo, Vegan, Vegetarian, label-free, or gluten/dairy/soy free (like me!) here it is: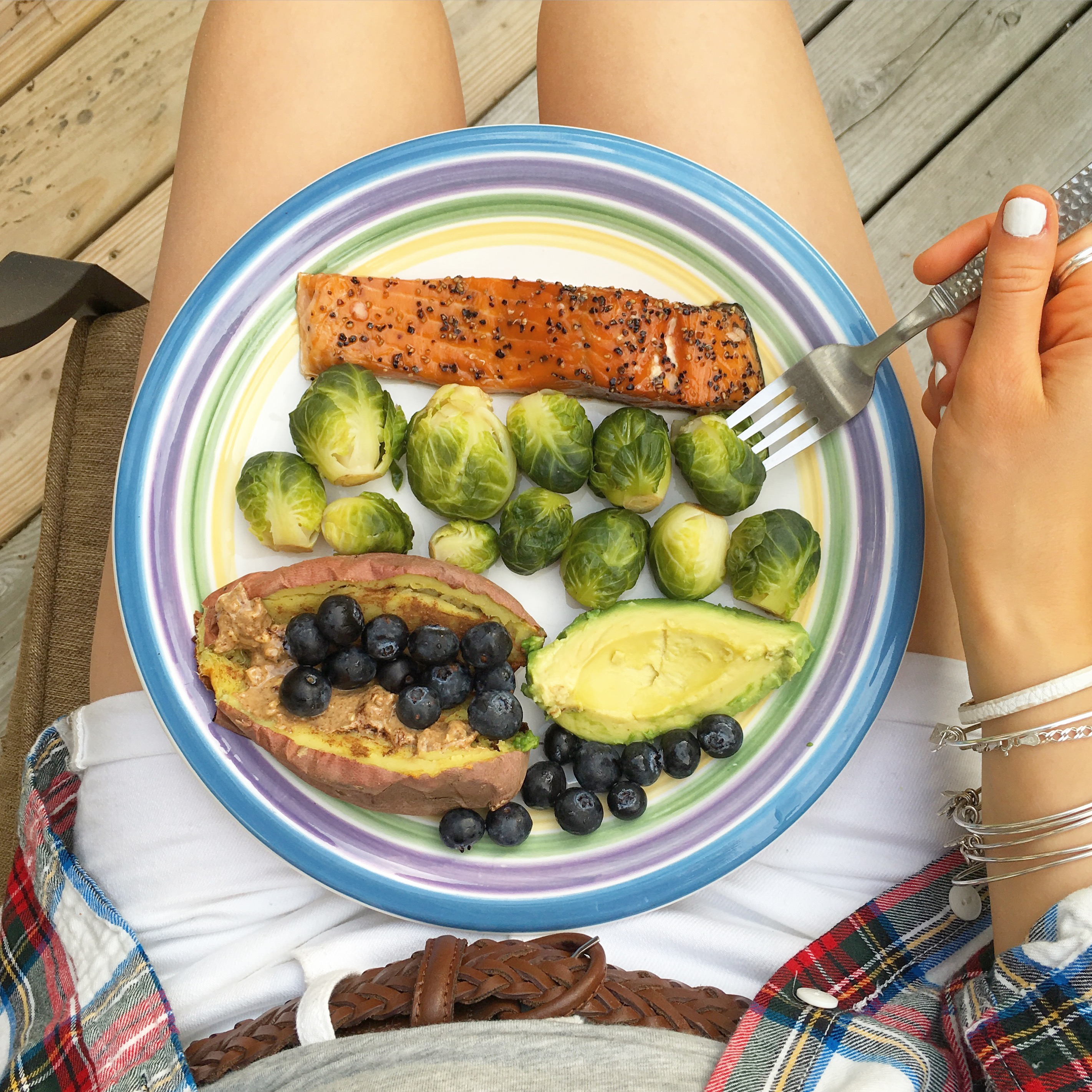 My Simple Formula for Balanced Meals:
Carbohydrates + Protein + Fat + fresh fruits/ veggies = Balance.
I'm a firm believer in the idea that good nutrition is more of an 'art' than a 'science' but if you skip out on any of these macronutrients, your meal is incomplete. Some people think that a salad with grilled chicken is a completely healthy balanced lunch. But where are the carbs?? Is that enough protein??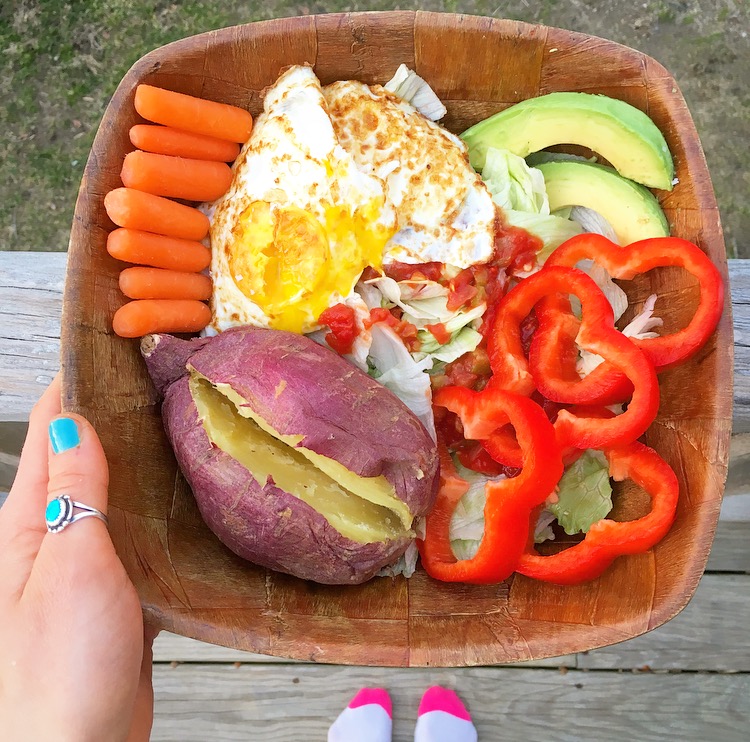 Why not try a mixed green salad with grilled chicken, avocado (mashed up as a dressing), and a sweet potato on the side! See how much more satisfying that is? And if your body needs a little 'something extra', try adding some almond butter to your sweet tator (for extra satisfying fats). And don't forget some sweet and satisfying fresh fruit for dessert!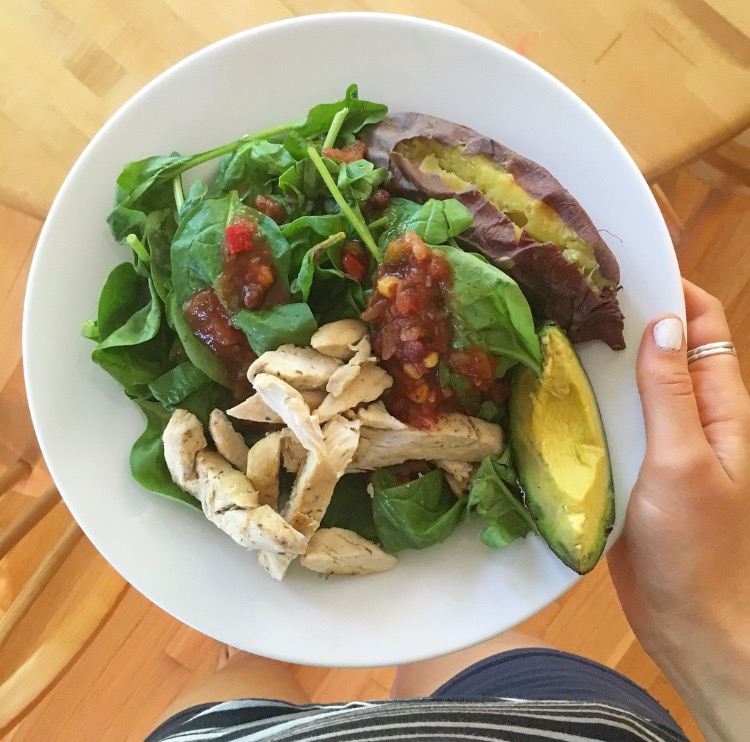 If you eat vegan, simply swap out the chicken for some tofu (if you can tolerate soy), lentils, or beans. Of course, every meal doesn't have to be perfectly balanced. And there's no reason to pressure yourself or feel guilty when you enjoy a 'less than perfectly balanced' breakfast, lunch or dinner. Just challenge yourself to get creative and invest the time and effort into the 'beautifully balanced banquet' that you deserve.
How about you? What's your favorite balanced meal?