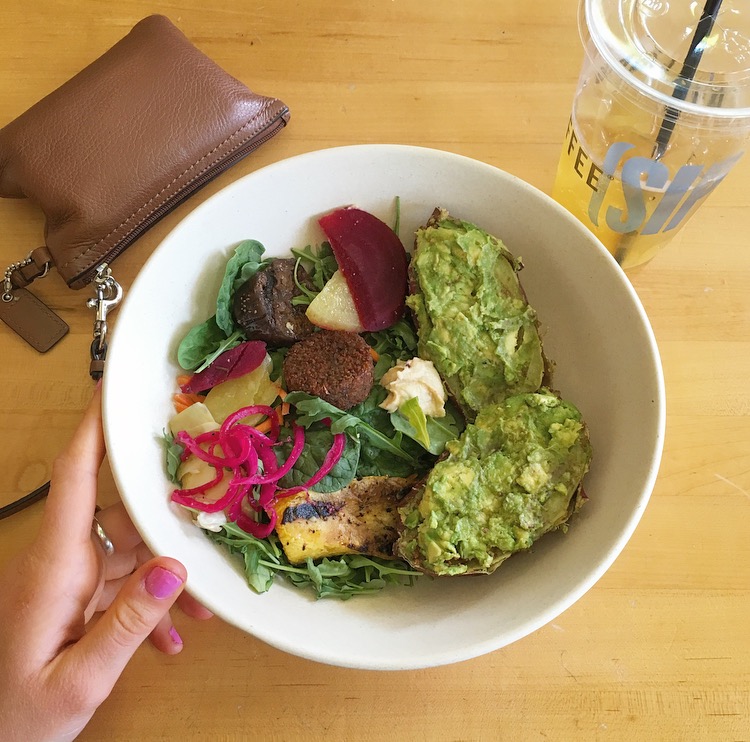 I made it!! I can't believe I've gone 2 weeks eating 100% plants based vegan. So… how do I feel?
Honestly, this week has been a challenge. During the first week or so, I felt like I was on 'cloud 9!' I felt energized, motivated, and excited to tackle this new lifestyle. I was eager to change up my typical dinners (which included meat) and get creative with my grocery shopping. My mum says I was in the "honeymoon phase!" Haha!
…but come Day 11, that enthusiastic motivation began to wane. I noticed that I felt tired all the time. I found myself canceling my evening plans in favor of staying home and just resting. My energy levels were low and I noticed that I felt 'lighter' but not necessarily in a good way. I was a little concerned.
The thing I've noticed about eating a COMPLETELY plants based diet is that I just don't feel as 'satisfied' after a meal or at the end of the day. I've had a bit of difficulty sleeping and it's been hard for me to get enough protein and calories. It's probably because I have a very sensitive stomach and I really can't eat as much food as a healthy plants based diet requires.
While I'm not one to give up when the going gets tough, I do know that it's incredibly important to listen your body. So, I've listened to my body and I've decided to keep eating completely plants based until day 20, and then continue the challenge, but switch to "mostly" plants based and include a small amount of animal products once in a while… like 99% plants, 1% salmon!
So that's my plan. Here's what I have been eating lately: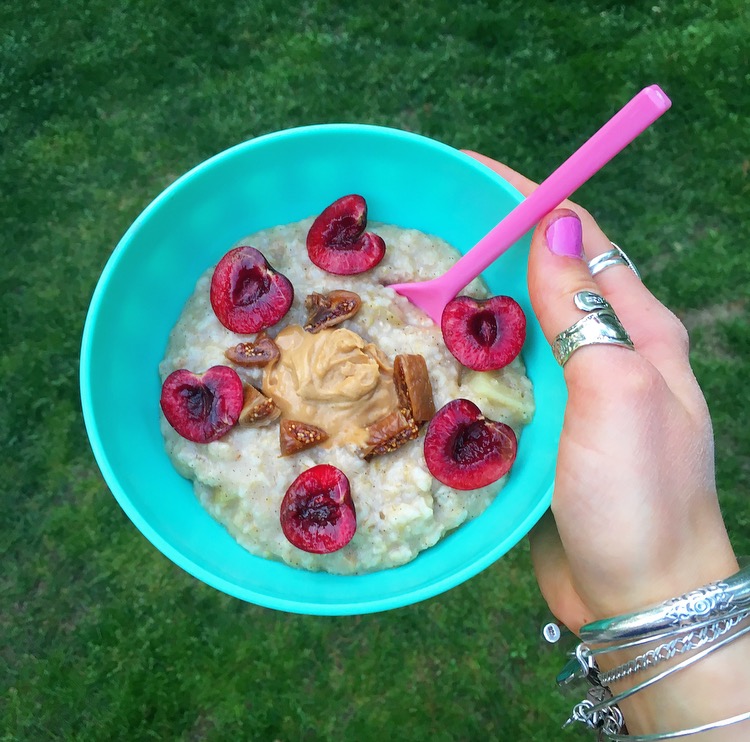 OATS– You all know I love them! Sometimes I eat oats for dinner, too. They're satisfying and versatile and I love mixing in fun different fruits and nut butters.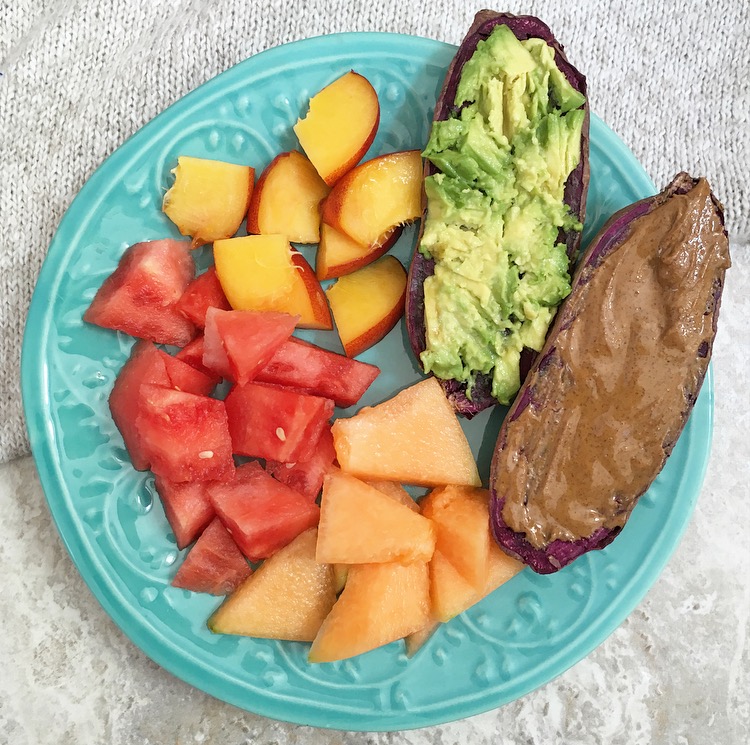 LOADED SWEET POTATOES– Guys… these are delicious. I bake a sweet potato and top 1/2 with almond butter and 1/2 with avocado. I add side of fresh fruit, of course.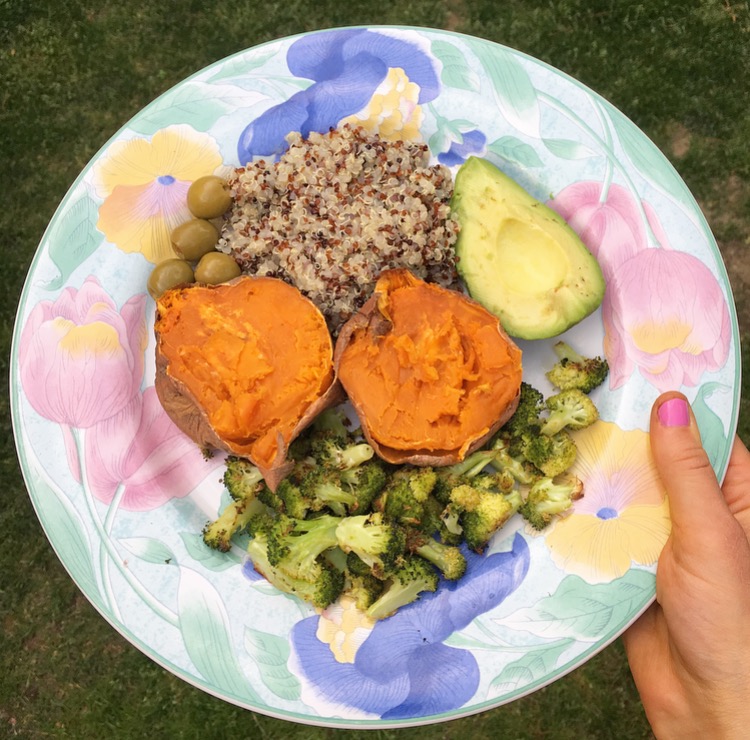 QUINOA & ROASTED VEGGIES– I've been trying to eat more plants based fats. Cue roasted veggies and olives with a side of avocado. YUM!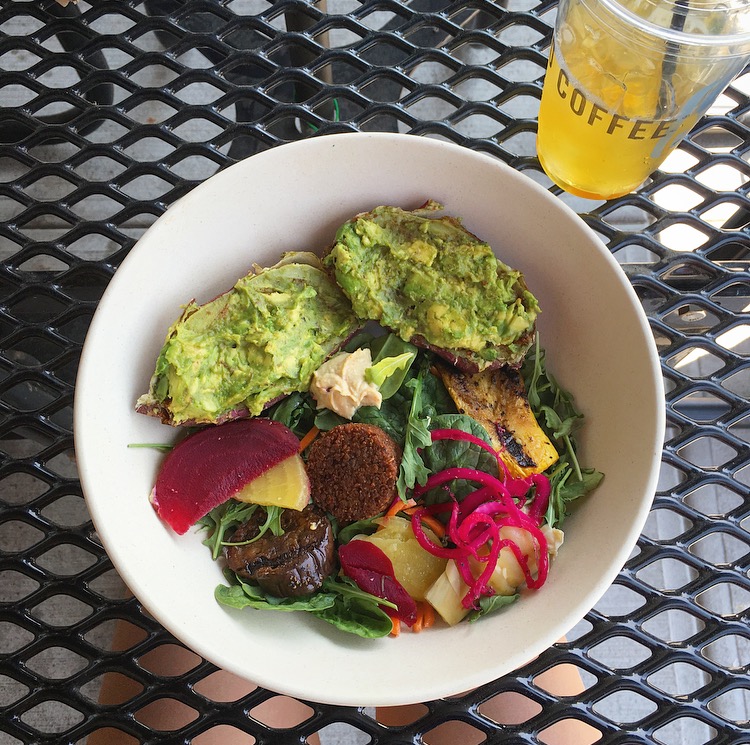 BUDDHA BOWLS– Yay for colorful veggies! I enjoyed this lovely healthy lunch the other day, so delicious!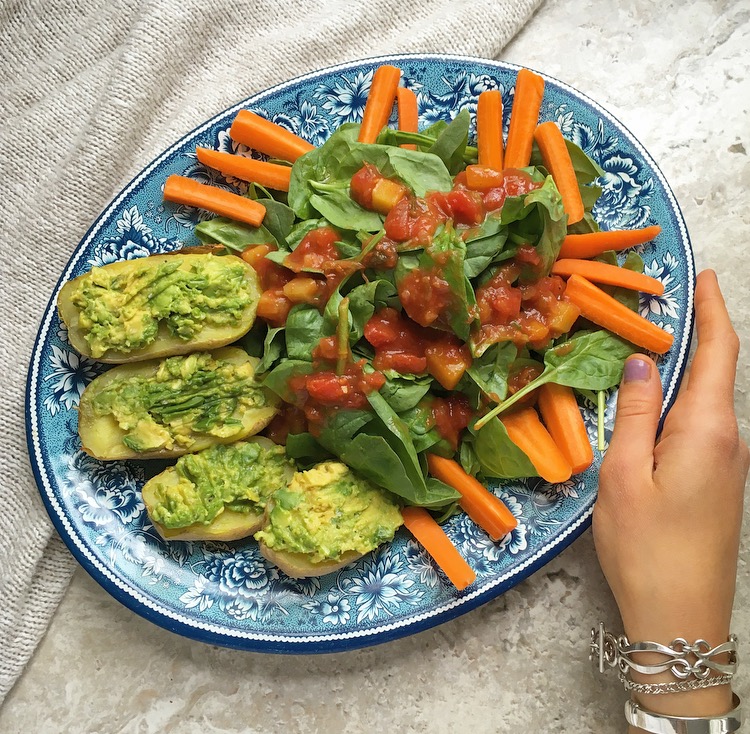 POTATOES– Simple, hearty and delicious! Good old fashion baked potatoes have definitely been one of my faves lately. Topped with avocado and sea salt of course!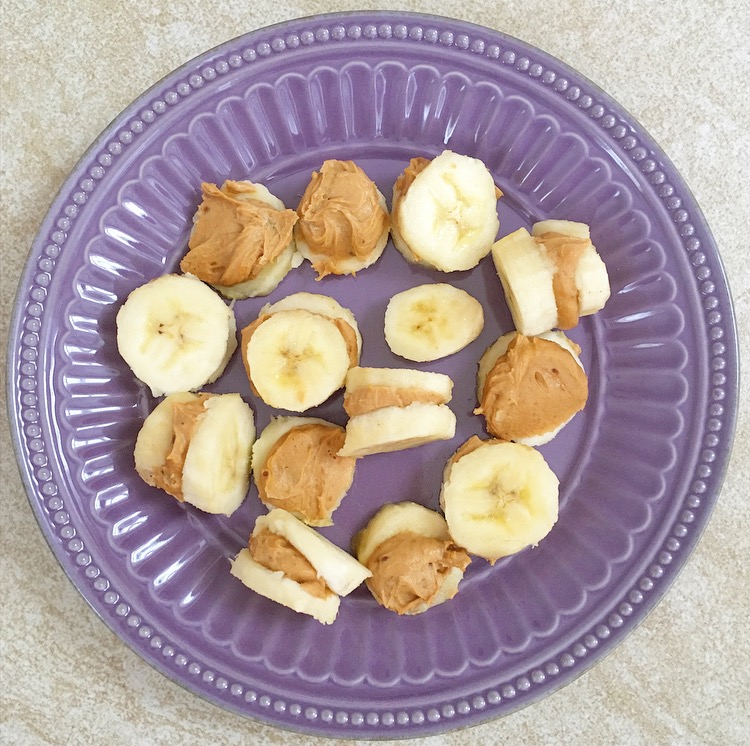 SNACK TIME– This is the perfect snack/ dessert! I prepared 1 serving PB2 with 1 teaspoon PB and made banana sammies with 1 banana. I popped these in the freezer for 30 minutes… SO GOOD. Hello nature's ice cream sammies!
So, clearly I've been eating some really yummy, healthy things and I have truly enjoyed them which is why I plan to continue eating mostly plants based after DAY 20… and even for the rest of my life. The benefits of plants are endless, but a little bit of ethically sourced meat (specifically salmon) is what my body is craving!
xoxo Cailee!