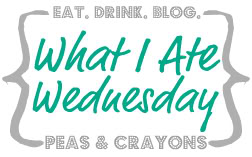 Happy Wednesday! It's easy to lose track of the time during the summer, but I realized I haven't done a 'What I Ate Wednesday' post in so long! It's about time I really thought about everything I eat in an entire day. Obviously everyday is different... but here's just a sample of a day in the life of me!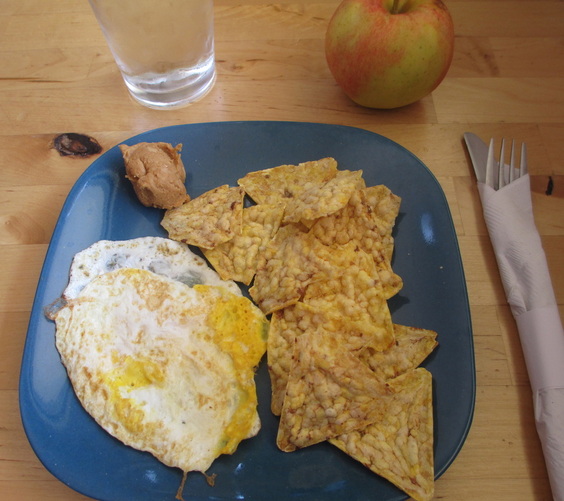 I started my morning with a nice balanced breakfast. I had a fried egg, a handful of gluten free pop chips, a scoop of PB2 (ie. the BEST low calorie peanut butter ever... seriously, I'm in love with this stuff!) and an apple! Yummy and healthy.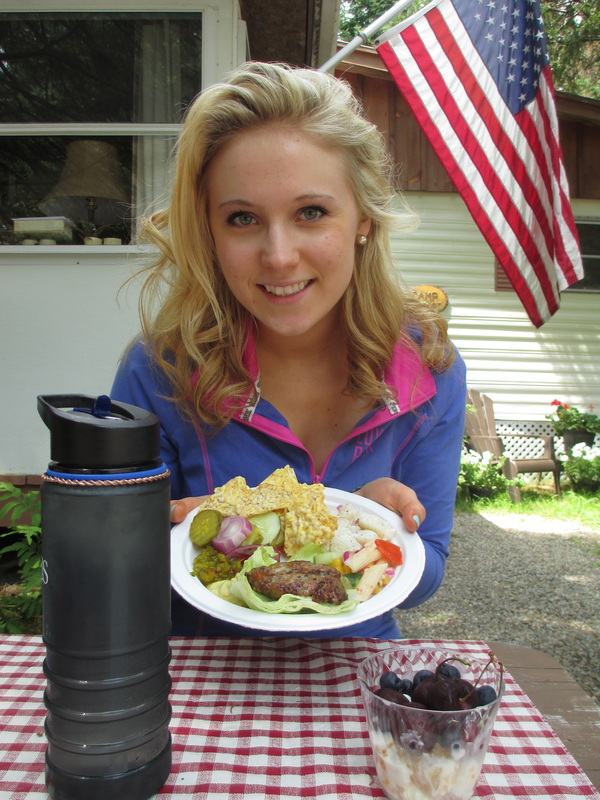 For lunch I went back to my parents' cabin, which is across the lake from the Christian resort I work at. My mom always has a glorious assortment of tasty treats on hand, many of them a little more 'indulgent' than I care to enjoy. I made myself a lovely lunch and then I took a little afternoon 'siesta'! My lunch included half of a leftover grilled hamburger, some fresh veggies from the local farmer's market, a scoop each of homemade light potato salad and gluten free pasta salad, more pop chips and some Greek yogurt/ marshmallow salad with fresh fruit! Yummy, healthy and all gluten free!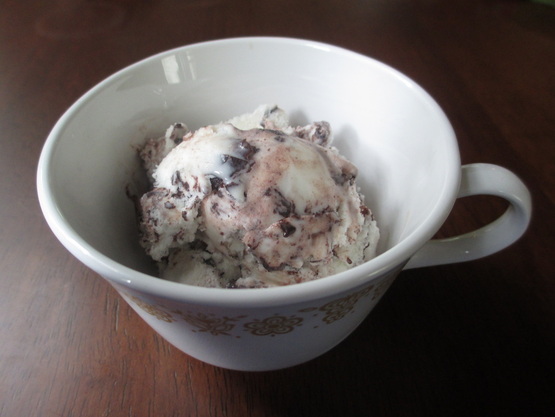 After lunch, I decided to have a little scoop of lite Moosetracks ice cream because... well, I love sweets and they had some in the freezer... it was meant to be, right?! YUM!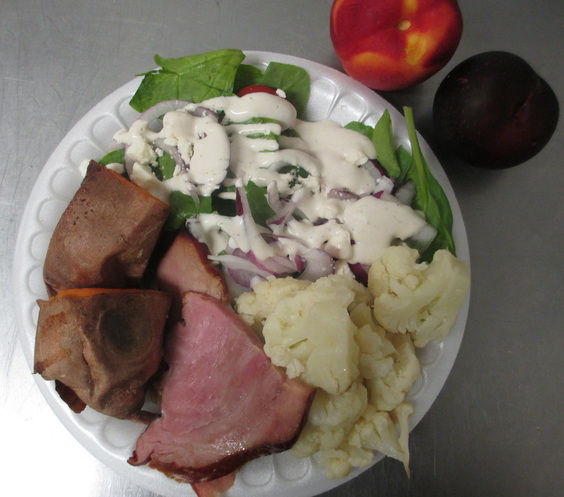 Also, (unpictured) I had a small apple and cup of coffee in the afternoon before my waitressing shift. Then at dinner, I had a garden salad with light dressing, feta and cauliflower, a sweet potato and ham! I also had a small nectarine and plum... so fresh, healthy and delicious!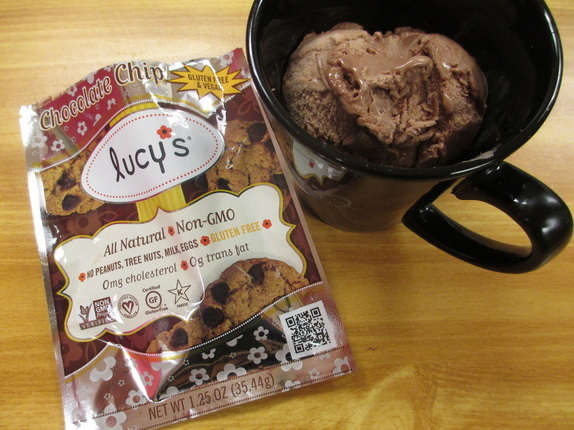 Okay, I'll admit it... I had a second dessert! (#foodfreedom ??) I had one serving of lite chocolate ice cream (only 70 calories!) and a package of Non-GMO gluten free, vegan cookies! Yummy and oh-so-satisfying! (Besides July is national ice cream month so it's okay, right?!)

Looking back on my day, I realize I didn't eat as well as I could have ( I see a green smoothie in my future!) Regardless, that was my day, and it was a DELICIOUS day!

What about you?! Do you ever eat ice cream twice in one day? What did you eat today?