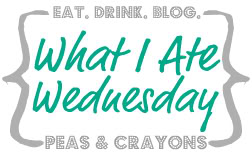 Hey everyone!! Happy Wednesday!! I hope that you're all having a wonderful week!! It is soooo cold, so hopefully you've found some way to stay warm! Being in college means I can't cuddle up in front of the fireplace with a creamy cup of hot chocolate. But I DO love to throw on my favorite pair of yoga pants and a soft sweatshirt, crank up the heat in my dorm room, and sip on a steaming hot cup of Cozy chamomile tea! Anyway, here is the next installment of 'What I Ate Wednesday'!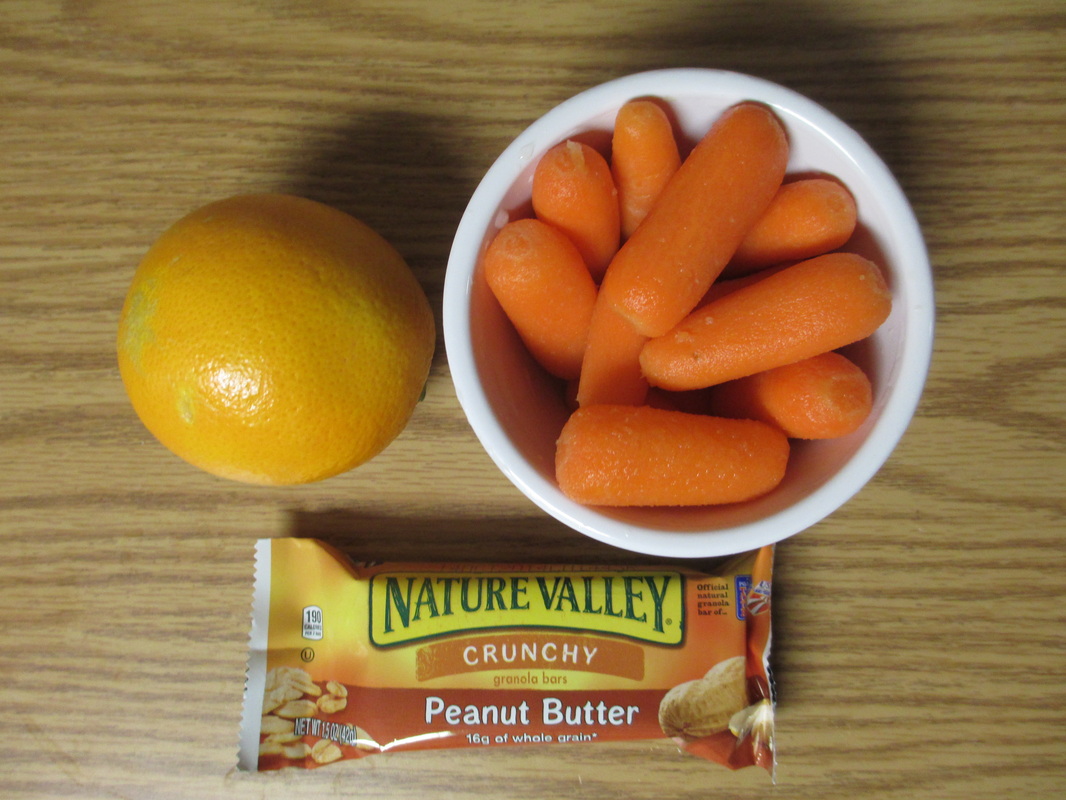 This is definitely one of my 'go-to' breakfasts. I eat the orange in my first period class, the granola bars in my second period class, and the carrots right before lunch. This keeps me satisfied, and because I'm eating alI morning, it feels like I am eating a ton!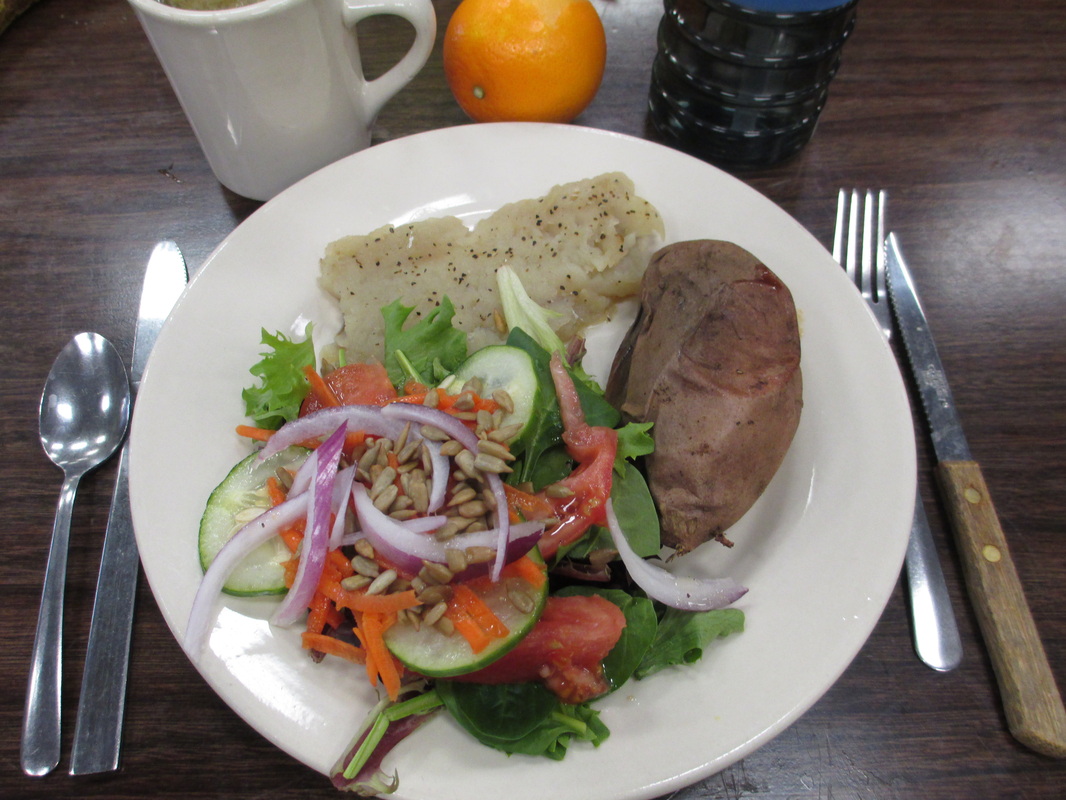 For lunch I had a lightly dressed garden salad with sunflower seeds, a sweet potato, and a small piece of lemon pepper fish. I also snacked on another orange (love that vitamin C).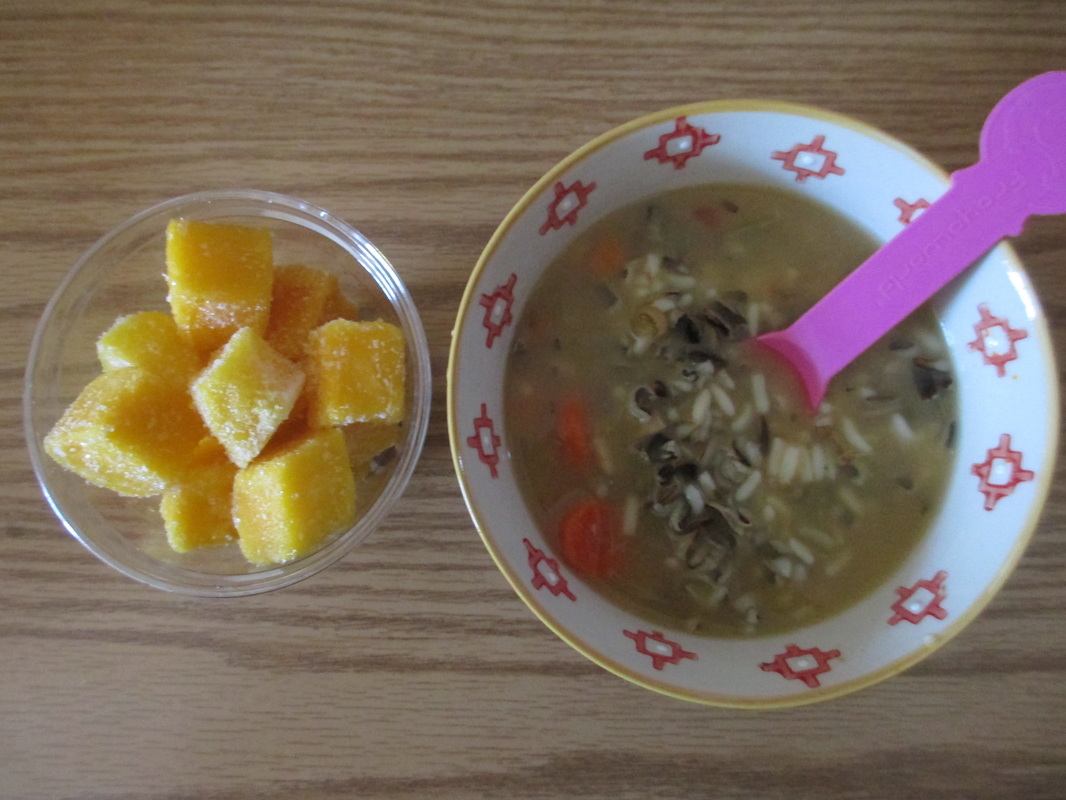 After classes I usually have a pre-dinner snack and then take a nap. It's a nice little routine that I thoroughly enjoy! Today I had some chicken and rice soup that my friend picked up for me because I've got a cold. Did you know that a can of Progresso soup only has 100 calories? It's hard to believe because it is so filling and satisfying! I also snacked on some frozen mango to sooth my sore throat. When you let it defrost for about 15 minutes, it has the BEST consistency! It literally glides down your throat! I ended up going back for a half a cup more because it was so good!!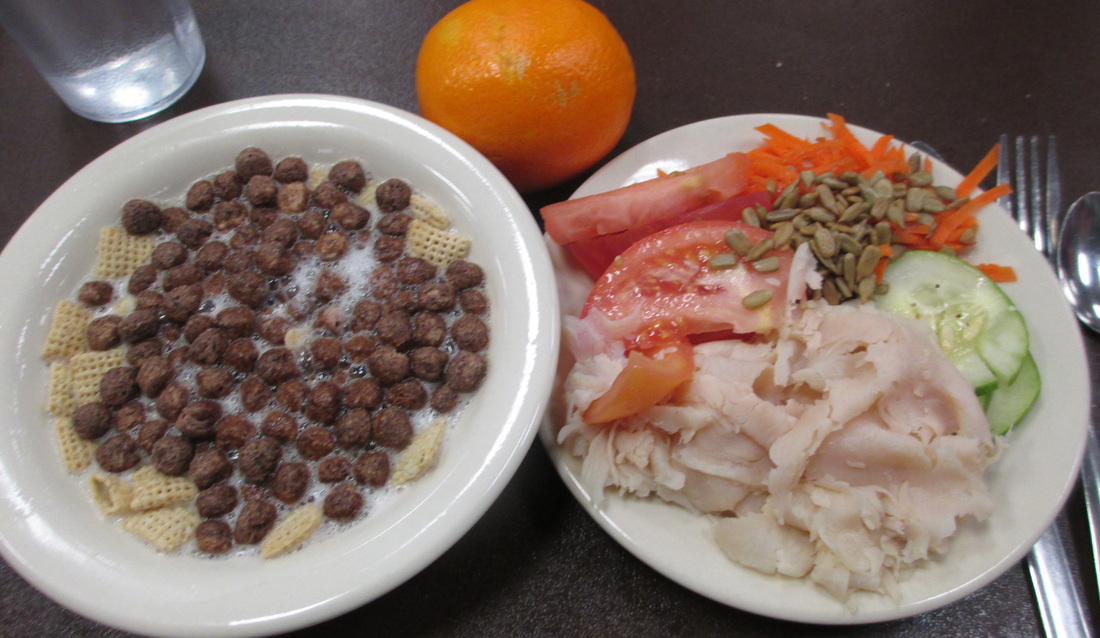 Okay, so my dinner is a little strange... but I tried to make it as balanced as possible. I love love LOVE cereal... but at my school there aren't many gluten free options. In fact, there are only 2. So I usually have a small scoop of Rice Chex and Cocoa Puffs with a big splash of organic soy milk! I love this combo! In fact I have it all the time. But I know that my body needs a bit more protein and some veggies. So when I do have cereal for supper, I like to pair it with a side of turkey from the deli bar and a few cucumbers, carrots and tomatoes with a drizzle of dressing and sunflower seeds. I also grabbed an orange to enjoy with my dinner... can you tell that they're my favorite fruit??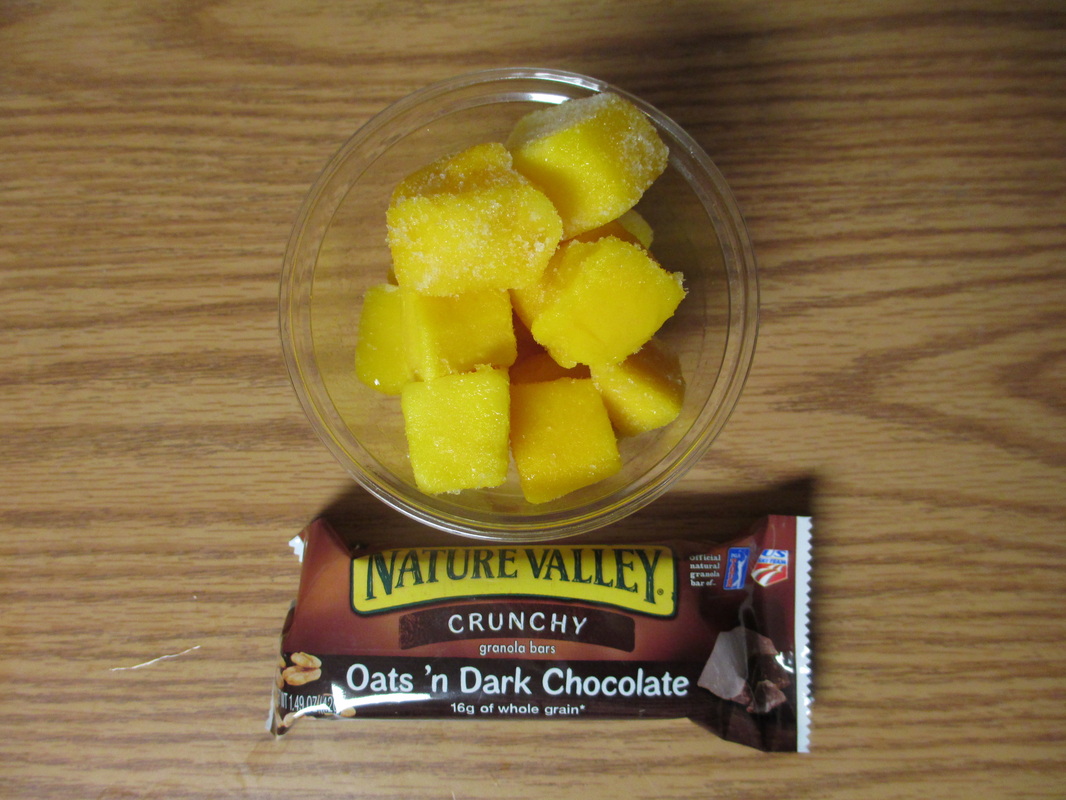 At night I ate my usual bed-time snack. This time I decided to dive back into my extra large bag of frozen mango because it felt amazing on my throat (and because it is delicious) and a package of Nature Valley Crunchy Oats 'n Dark Chocolate bars. I love these bars! They taste like dessert, but give you 16 grams of whole grains while satisfying your little "I need chocolate!" craving. I'll take that!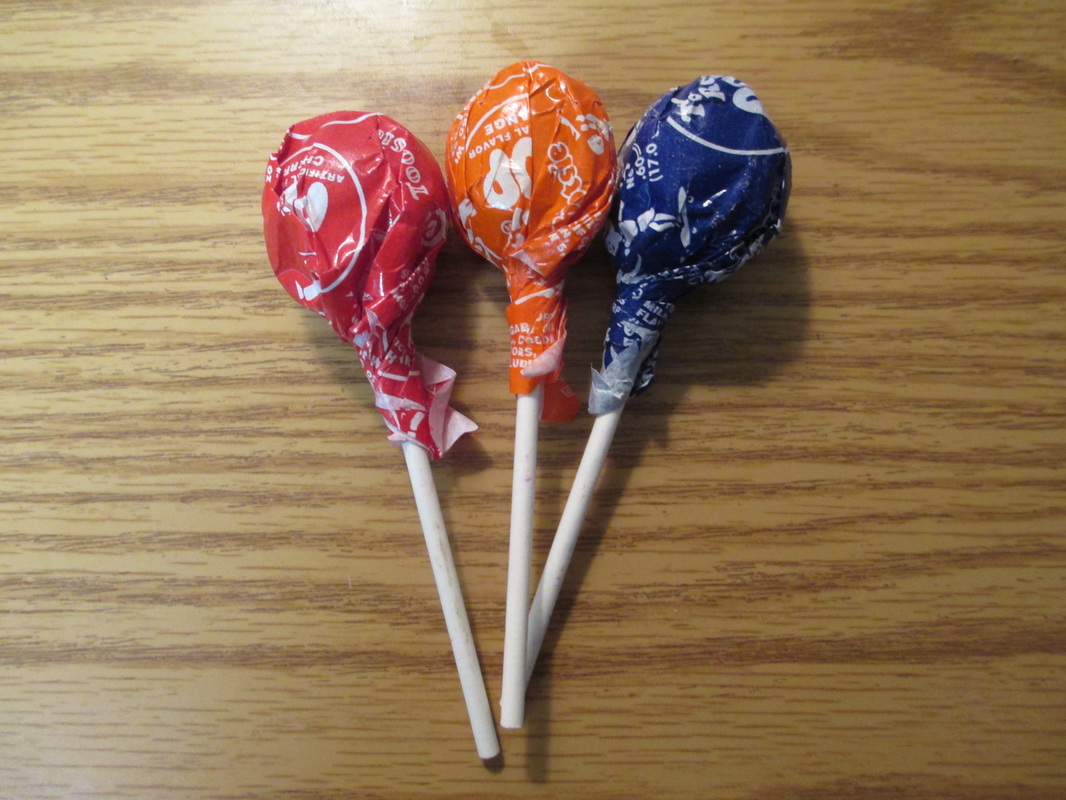 If you know me, you know how much I love my sweets! Lately I've been satisfying my sweet tooth with tootsie pops! I've always loved them but I kind of forgot about them. Well, recently my friend gave me a bag and I was hooked again! Today I ate 3 of them... not all at once... I snacked on them at random times throughout the day. Sure, they're not super nutritious... but I'm all about balance!!

What about you? What did you eat this Wednesday?! Any favorite foods I should try?