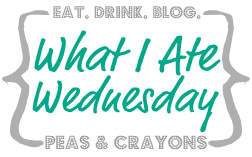 Hey everyone! I hope you're all keeping warm and cozy this very chilly week! This kind of weather makes me want to cuddle up by the fire, wrap myself in a warm blanket and take a nice little snooze... But... A girl's gotta eat, right?? Today I wanted to share some pictures of what I've been eating lately: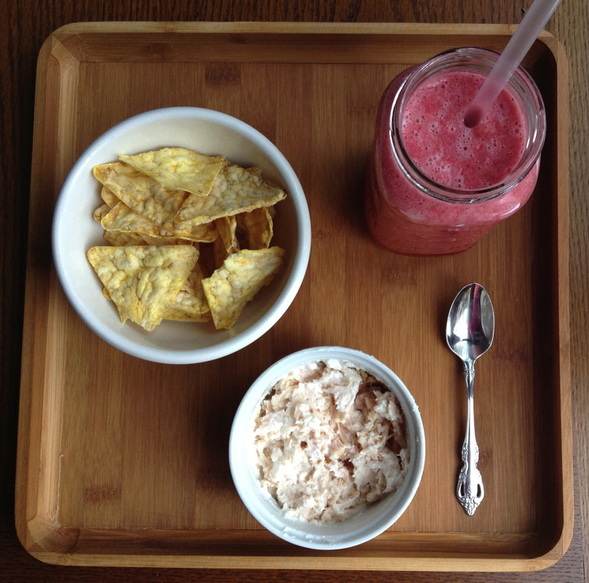 I started my morning with a creamy raspberry banana smoothie, a small bowl of Pop Chips and a bit of homemade chicken salad... it is the easiest recipe ever! I just mix a bit of canned chicken with a scoop of plain greek yogurt. You can always add chopped onions, celery, apples, walnuts and craisins if you're feeling adventurous and you've got the time. But just 'straight up' is pretty healthy, simple and satisfying. Even for breakfast!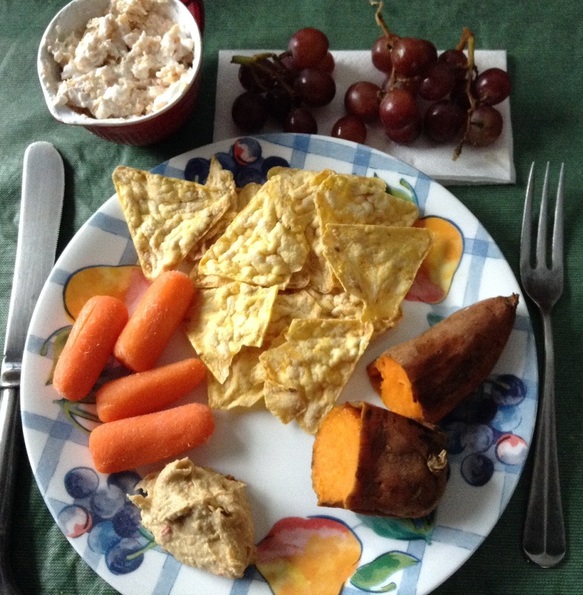 For lunch I decided to enjoy some more of my chicken salad with a side of Pop chips... I think it's important to eat a wide varity of food (after all, variety is the spice of life) but sometimes I find something I love and I end up enjoying it multiple times in one day!! Today was one of those days. I decided to make it a complete lunch by adding a small sweet potato, some carrots with hummus, and a bunch of grapes!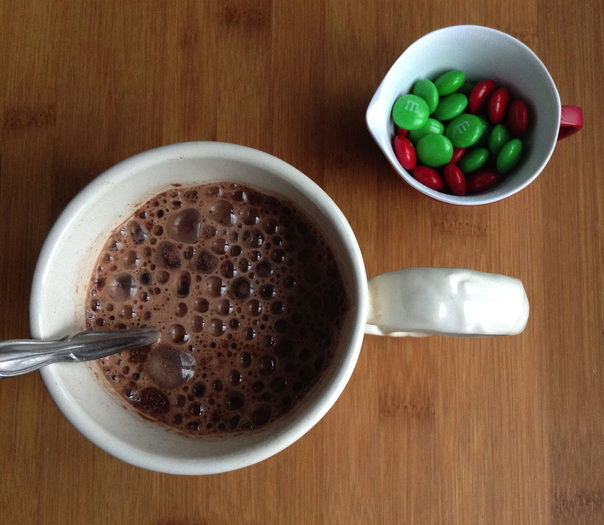 By the time 3 o'clock rolled around, I was craving chocolate. If you know me, you know that I eat chocolate everyday and I don't feel guilty about it!! The key to eating treats and staying slim? Moderation! For a snack, I decided to have some 'No-sugar-added' hot cocoa (because to me it tastes just as good as the original stuff without the extra sugar or any weird sugar substitutes) and a handful of M&M's, because... well, they're M&M's!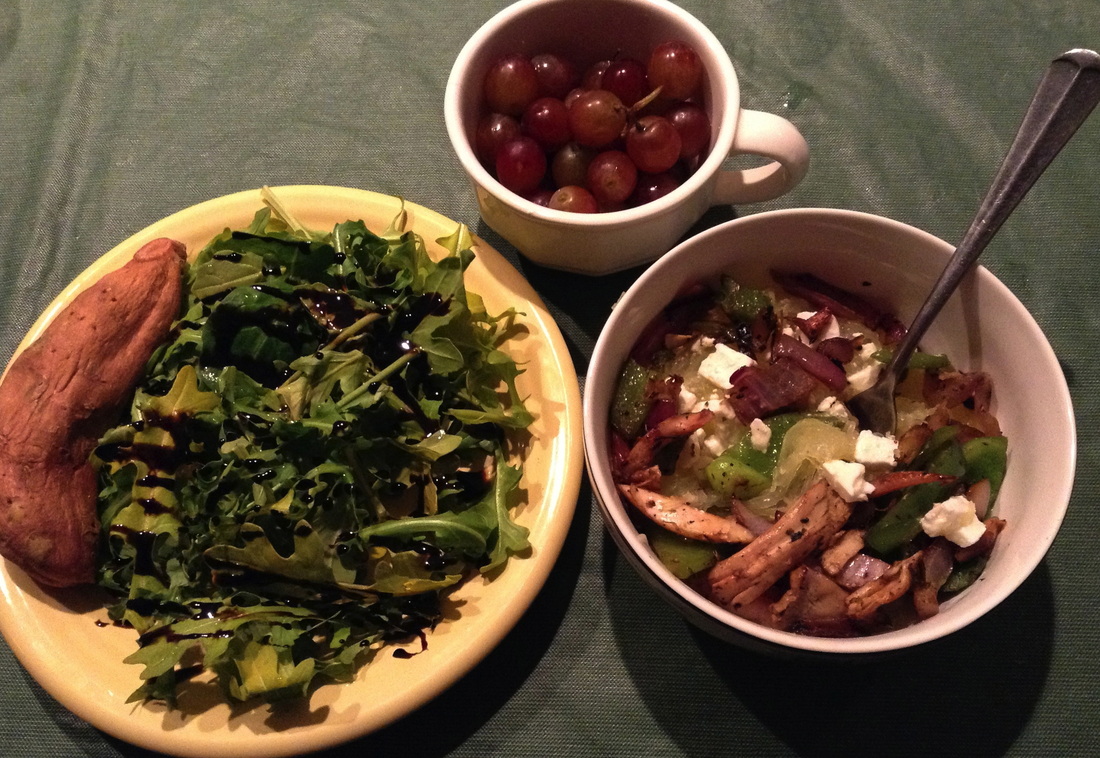 Come dinner time, I was ready for some nourishing greens! I had a small spinach and arugula salad with fresh lime juice and a drizzle of balsamic reduction. I also had another small sweet potato, fresh grapes and a bowl of spaghetti squash with grilled chicken, feta and sautéed veggies! So yummy and healthy!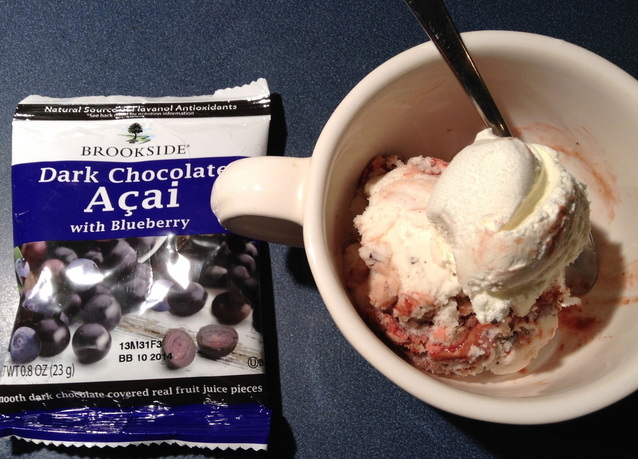 DESSERT TIME!! (aka my FAVORITE time)! I love love LOVE the combo of berries and chocolate!! I had a small bowl of raspberry chocolate froyo and a 100 calorie pack of Dark Chocolate Acai Berries. I love to sprinkle a few of these tasty babies onto my ice cream! YUM :)

At night I felt a little hungry again, and I hate to go to bed on an empty tummy! I usually have a little 'pre-bed nibble' before I turn out the lights. Tonight I had a package of Nature Valley Crunchy Granola Bars and a few more fresh grapes! It filled up my tummy and left me satisfied and ready to drift off to LaLa Land.

That was today!! I certainly don't eat the same foods everyday, but these are some of the yummy favorites I really enjoy.

How about you? What have YOU been eating lately? I love trying something new and then seeing how quickly it becomes one of MY favorites!!